Black Ops #5
May 2010
On Sale: May 18, 2010
Featuring:
Sophie Baylor; Wyatt Savage
400 pages
ISBN: 1439153612
EAN: 9781439153611
Mass Market Paperback
$7.99
Romance Suspense
Buy at Amazon.com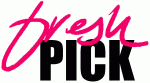 Risk No Secrets
by Cindy Gerard
An unyielding enemy… an inescapable desire…
A RED-HOT ATTRACTION . . .
Twelve years of chasing bad guys didn't erase beautiful Sophie Baylor from Wyatt Savage's memory. If he had another chance, he'd never let her leave. So when she tracks him down from El Salvador and begs for help, he doesn't ask questions—he just goes.
STARTS WITH A TERRIFYING THREAT . . .
Sophie is grateful her daughter survived a kidnapping attempt, but she won't forgive herself until the girl who was mistakenly abducted is safe. Wyatt is the only man brave enough to take on the mysterious terrorists behind the crime—and the one irresistible man she wishes she had never let go.
. . . AND UNLEASHES AN UNFORGETTABLE ADVENTURE.
Sophie knows Central America's steamy jungles and sticky politics better than anyone. Yet she refuses to hide in fear. Then she becomes the enemy's number one target. Wyatt lost her once, and he won't lose her again—even if he has to fight, kill, or die to save her.

Another suspenseful story with heroic men, strong women and the bonds of romance and friendship.
Excerpt
Ten hours after Wyatt Savage received Sophie Baylor's call, he stepped off a direct flight from Atlanta Hartsfield to Comalapa International Airport south of San Salvador, El Salvador. It probably should have been, but it turned out that ten hours wasn't nearly enough time to prepare himself to face a past he'd been trying to outrun for twelve years.
Twelve years and one phone call from Sophie had managed to reach out, grab him by the throat and knock him on his ass.
Twelve years … yet one look at Sophie – who was waiting at the arrival gate fifteen yards away – damn near sent him to his knees. Sophie Baylor Weber was the reason he'd let more than one good women walk away.
Jesus. He was thirty-seven fucking years old and his heart was slamming so Read More…