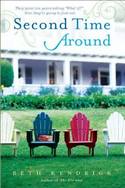 April 2010
On Sale: March 30, 2010
336 pages
ISBN: 0385342241
EAN: 9780385342247
Trade Size
$15.00
Romance Contemporary
Buy at Amazon.com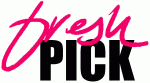 Second Time Around
by Beth Kendrick
From the author of "The Pre-Nup" comes this novel that focuses on four college friends who learn that the grass may not always be greener on the other side of the fence.
Every summer, four college friends hold a mini-reunion. They laugh, reminisce, and commiserate about their soul-sucking jobs. Maybe they should have listened to everyone who warned them to study something "practical."
Then an unexpected windfall arrives—one million dollars, to be exact—with the stipulation that they use it to jump-start their new careers. Almost overnight, a professor, a bartender, a copywriter, and an administrative assistant reinvent themselves as a novelist, an event planner, a pastry chef, and a bed-and-breakfast owner. But the changes in their professional roles create unexpected turbulence in their personal lives, and soon the secrets and scandals from their past start to resurface.
For anyone who has ever wondered "What if?," this engaging novel provides a sweet, funny look at friendship, romance, and second chances.
Excerpt
Chapter One
"The only way not to think about money is to have a great deal of it."
– Edith Wharton, The House of Mirth
"We all should have gone to law school." Jamie Burton plopped down on a white rattan rocking chair, kicked off her flip-flops, and gazed out at the lake. "I'm telling you. Everyone who warned me about majoring in English was right. If I'd gone to law school, I wouldn't be flashing my décolletage for tips. If I'd gone to law school, all my student loans would be paid off and I'd be swanning around in the trinity of Christians: Dior, Lacroix, and Louboutin. If I'd gone to law school, I'd be—"
"Careening down the slippery slope of insanity," said Arden Henley, who had a framed Read More…