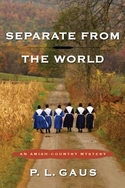 Amish Country Mystery #6
March 2011
On Sale: February 22, 2011
Featuring: Michael Branden; Caleb Troyer; Bruce Robertson
224 pages
ISBN: 0452296714
EAN: 9780452296718
Paperback
$13.00
Mystery Amateur Sleuth, Inspirational Fiction Amish
Buy at Amazon.com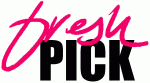 Even the Plain People have mysteries to solve
Separate From The World
by P. L. Gaus
As another college year draws to an end, Professor Michael Branden is weary after nearly thirty years of teaching. Sitting in his office on a warm spring day, he receives an unexpected visit from an Amish man who claims his brother, a dwarf like himself, has been murdered. Their discussion of the odd details of the case is interrupted by a commotion on campus, which turns out to be the apparent suicide of a young college woman, who it seems has leapt to her death from the college bell tower.
The investigations of these two deaths become intertwined as Professor Branden again teams up with Pastor Cal Troyer and Sheriff Bruce Robertson to seek explanations for these bizarre events.
Set against the rift between two Amish factions, one participating in a college study of genetic traits particular to their community and the other rejecting any outside influence, Separate from the World takes us inside the culture and, in a manner both gentle and grim, highlights the complex relationship of the Amish and the "English" as their separate worlds intersect.