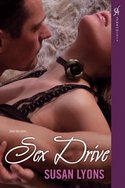 Wild Ride to Love #1
December 2009
On Sale: December 1, 2009
Featuring:
Theresa Fallon; Damien Black
320 pages
ISBN: 0758238258
EAN: 9780758238252
Paperback
$12.95
Romance Erotica Sensual
Buy at Amazon.com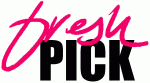 Over the limit…
When Dr. Theresa Fallon meets a long, lean stranger in business class, she's suddenly ready for anything. There's something about Damien Black that makes her want to surrender immediately…
Which is why she accepts Damien's spontaneous offer of a sizzling getaway. All in the name of research, of course. And once the pretty professor slips between the sheets with this hard-bodied man of mystery, she discovers the meaning of the term erotic pleasure…

This hot story has enough humor to make you laugh out loud and enough heat to set the pages on fire.
Excerpt
[Theresa and Damien, strangers, were seated side by side in business class. He's been flirting and she's found herself responding. Now dinner is over…]
When the flight attendant had gone, Damien watched Theresa add milk to her coffee and stir. Her bare arm moved in circles, graceful and feminine. A smart, strong woman, yet vulnerable and wary. She must have had other lovers since her divorce, but her ex had done such a number on her, she still mistrusted men. How could a guy be cruel to Theresa? "About your husband," he said abruptly.
The spoon clicked the side of the cup as her hand jerked. "What? Oh, enough said. It's in the past."
"Yeah, but all the same, I'd like to meet up with the bugger in a dark alley. I'd punch his lights out."