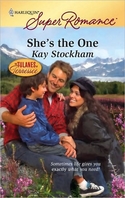 Tulanes of Tennessee
March 2010
On Sale: March 16, 2010
Featuring: Alexandra Tulane; Dylan Bower
256 pages
ISBN: 0373716214
EAN: 9780373716210
Mass Market Paperback
$5.50
Romance Series
Buy at Amazon.com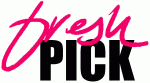 Sometimes life gives you exactly what you need!
Undercover travel writer Alexandra Tulane wonders if maybe she's in way over her head. A men's hunting and fishing retreat in the wilds of Alaska? Not exactly her stylish scene. Fortunately, there's plenty of breathtaking scenery…including good-looking bush pilot Dylan Bower.
Despite the magnetic attraction between them, however, Alexandra is everything Dylan is not—she's a rover, always looking for the next adventure. For Dylan, the scars of the past run deep. He's hidden himself and his silent son in an isolated haven for their protection. Yet Alexandra engages both of them and soon they're under her spell. This—she—feels so good Dylan doesn't want it to end. So how can he convince her to stay?
Excerpt
It's so small. Doesn't he realize size matters? What if he can't get it up, what am I going to do then?
Alexandra Tulane swallowed nervously and forced a confident smile to her lips while she tried to figure out the best way of getting the job done. Climb aboard, close her eyes and pray for the quickest ride ever? Or take things nice and slow?
Slow won't get it up. And isn't the saying, It's not the size but what the guy can do with it?
Her inner voice snickered. Oh, if that's the case, you'd better hope he's really good.
Alex pressed her fingers to her lips to hold back a near-hysterical laugh. She'd gone off the deep end. No doubt Read More…