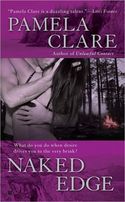 I-Team #4
March 2010
On Sale: March 2, 2010
Featuring: Katherine James; Gabriel Rossiter
400 pages
ISBN: 0425219763
EAN: 9780425219768
Mass Market Paperback
$7.99
Romance Suspense
Buy at Amazon.com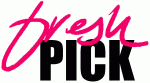 What do you do when desire drives you to the very brink?
What do you do when desire drives you to the very brink?
The day Navajo journalist Katherine James met Gabriel Rossiter, the earth literally moved beneath her feet. Nearly killed in a rockslide while hiking, she found her life in the tall park ranger's hands. Although she can't forget him she thinks she'll never see him again. She is crushed when she recognizes her rescuer among the law enforcement officers raiding a sweat lodge ceremony one night, throwing her and her friends off Mesa Butte, land they consider sacred.
Gabe long ago swore he would never again lose himself to a woman — not even one with long dark hair and big eyes that seem to see right through him. But from the moment he first sees Kat, the attraction he feels is undeniable. Appalled by what he has been ordered to do, he's determined to get to the bottom of recent events at Mesa Butte and to keep Kat safe.
But asking questions can be dangerous — almost as dangerous as risking one's heart. And soon Kat and Gabe's passion for the truth — and each other — makes them targets for those who would do anything, even kill, to keep Native Americans off their sacred land.

A steamy romantic suspense that will keep you glued to the pages.
Excerpt
Geee-zus!
Gabe sucked in a breath, shocked by the blistering impact of Kat's unexpected kiss, heat shearing through his gut at the first clumsy press of her lips against his. Even as his body responded, some part of his brain knew this shouldn't be happening. "Kat, you're upset and tipsy and—"
She kissed him again, tilting her head to better slant her mouth over his.
Christ!
He turned his face away, felt her lips brush his jaw. "Honey, you don't really want this. You've just lost—"
She made a little sound of protest, her arms sliding behind his head, drawing his lips closer to hers, as if to show him that she did really want it.
Good. So did he.
Ignoring the pathetic warnings Read More…