#SundayEasy settle in with a favorite character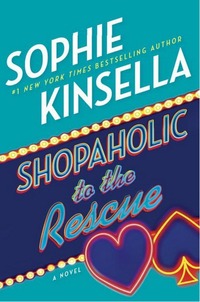 #1 New York Times bestselling author Sophie
Kinsella returns with another laugh-out-loud Becky Brandon (née Bloomwood) adventure: a hilarious road trip through the American West to Las Vegas.
Becky is on a major rescue mission! Her father has vanished from Los Angeles on a mysterious quest with her best friend's husband. Becky's mum is hysterical; her best friend, Suze, is desperate. Worse, Becky must tolerate an enemy along for the ride, who she's convinced is up to no good.
Determined to get to the bottom of why her dad has disappeared, help Suze, contain Alicia, and reunite her fractured family, Becky knows she must marshal all her trademark ingenuity. The result: her most outrageous and daring plan yet!
But just when her family needs her more than ever, can Becky pull it off?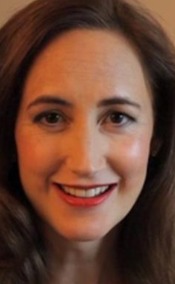 Sophie Kinsella raced into the UK bestseller lists in September 2000 with her first novel in the Shopaholic series – The Secret Dreamworld of a Shopaholic (also published as Confessions of a Shopaholic). The book's heroine, Becky Bloomwood – a fun and feisty financial journalist who loves shopping but is hopeless with money – captured the hearts of readers worldwide and she has since featured in five further adventures in Shopaholic Abroad (also published as Shopaholic Takes Manhattan), Shopaholic Ties the Knot, Shopaholic & Sister and Shopaholic & Baby. Becky Bloomwood came to the big screen in 2009 with the hit Disney movie "Confessions of a Shopaholic."
Sophie Kinsella has also written four standalone novels which have all been number one bestsellers: Can You Keep A Secret?, The Undomestic Goddess, Remember Me? and Twenties Girl.
Sophie wrote her first novel under her real name, Madeleine Wickham, at the tender age of 24, whilst she was working as a financial journalist. The Tennis Party was immediately hailed as a success by critics and the public alike and became a top ten bestseller. She went on to publish six more novels as Madeleine Wickham: A Desirable Residence, Swimming Pool Sunday, The Gatecrasher, The Wedding Girl, Cocktails for Three and Sleeping Arrangements.
She submitted her first 'Sophie Kinsella' novel anonymously to her existing publishers and it was snapped up without her editors knowing that she was already one of their authors. It wasn't until the appropriately titled Can You Keep a Secret? was published that Sophie revealed her true identity for the first time.
Sophie Kinsella was born in London. She studied music at New College, Oxford, but after a year switched to Politics, Philosophy and Economics. She now lives in London, UK, with her husband and family.
The Fresh Pick is chosen by a group of readers and is never a purchased advertisement or promotion. We've picked this book because it appeals to us and we like to share our diverse tastes in reading and hope you'll give it a try.