#DidYouMiss A delightful start to a new series!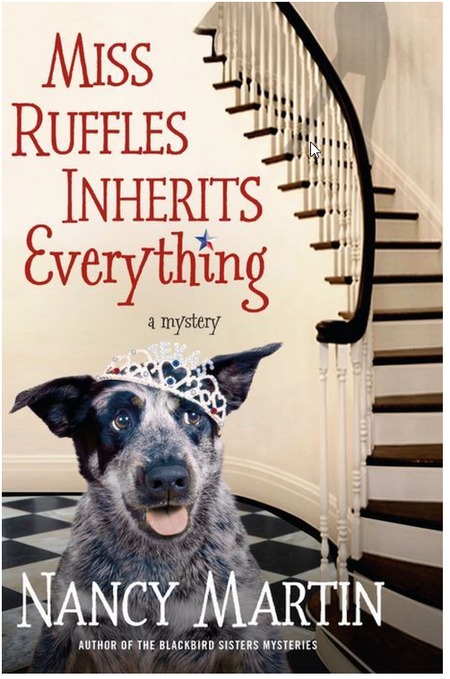 Rich and flamboyant Honeybelle Hensley, the most colorful character in Mule Stop, Texas, dies a suspicious death and enrages the whole town by leaving her worldly fortune to the most undeserving recipient-her dog. The incorrigible Miss Ruffles is a Texas Cattle Cur, not a cuddly lapdog, and when Honeybelle was alive, Miss Ruffles liked nothing better than digging up Honeybelle's famous rose garden after breakfast, chasing off the UPS man before lunch and terrorizing the many gentleman callers who came knocking at cocktail hour.
But now Miss Ruffles is in danger, and it's up to Sunny McKillip, the unwilling dogsitter, to keep her safe. Sunny is new to Texas, and sometimes she feels as if she's fallen into an alien world. If it isn't the pistol- packing football fans and the sweet-talking, yet ruthless ladies of the garden club who confound her, it's the rowdy rodeo hounds and the tobacco-spitting curmudgeon at Critter Control who have her buffaloed. With a killer on the loose and a cowboy lawyer keeping a suspicious eye on her every move, Sunny needs all the help she can get understanding how Texans think. There's more to Honeybelle's death than meets this Yankee's eye, and Sunny has Miss Ruffles to protect, too. It's a bucking bull ride of an adventure for Sunny, and if she's not careful she might just get killed . . . or her heart lassoed.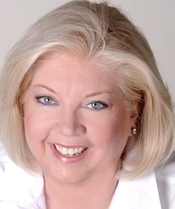 Winner of the 2009 Lifetime Achievement award for mystery writing from Romantic Times magazine, Nancy Martin announces the release of the eighth book in her Blackbird Sisters mystery series, NO WAY TO KILL A LADY.
Author of 48 pop fiction novels in mystery, suspense, historical and romance genres, Nancy created The Blackbird Sisters in 2002— mysteries about three impoverished Main Line heiresses who adventure in couture and crime–as if "Agatha Christie had wandered onto the set of Sex and The City." Nominated for the Agatha Award for Best First Mystery of 2002, HOW TO MURDER A MILLIONAIRE won the RT award for Best First Mystery and was a finalist for the Daphne DuMaurier Award. Nancy has also written the Roxy Abruzzo mystery series for St. Martin's Minotaur, FOXY ROXY and STICKY FINGERS.
Nancy lives in Pittsburgh, serves on the board of Sisters in Crime and is a founding member of Pennwriters.
The Fresh Pick is chosen by a group of readers and is never a purchased advertisement or promotion. We've picked this book because it appeals to us and we like to share our diverse tastes in reading and hope you'll give it a try.