January 2010
On Sale: January 1, 2010
Featuring: Abby Whitman; Jason Coble
400 pages
ISBN: 044655684X
EAN: 9780446556842
Mass Market Paperback
$6.99
Romance Suspense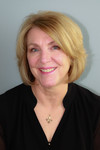 Sleep No More
by Susan Crandall
DANGER NEVER RESTS
The night was always Abby Whitman's enemy. As a young girl she walked in her sleep, and one night, started a fire that scarred her sister for life and left Abby with unbearable guilt, and a loneliness that echoes within her
AND EVIL NEVER CLOSES ITS EYES
Now Abby has begun blacking out again—with apparently fatal results. A car accident has killed the son of a prominent family. Even though the evidence seems to exonerate her, Abby is plagued by doubts—and soon by mysterious threats. A young psychiatrist, Dr. Jason Coble, is intrigued by Abby and offers to help her explore the dark recesses in her mind. Through this terrifying journey, Jason's interest turns to passion, and he yearns to give her the love she craves. But first, Abby must trust him—and shed light on secrets that will rock this Southern town and reveal a danger that threatens them both.
Excerpt
Prologue
The house where Abby Whitman's family lived wasn't like the plantation houses in the movies. There was no sweeping staircase and grand foyer. The house did have two sets of stairs. The second was at the back of the house — it was for servants "back in the day," as Abby's daddy said. The foyer stairs was fancier, sure, but it was no Tara.
It was at the bottom of the foyer stairs that Abby's mother stopped her and held her by the shoulders. Confused and disoriented, Abby tried to pull away. She didn't know why panic was squeezing the breath from her lungs. She shouldn't be afraid of Momma.
"Abby. Abby, stop," her mother's voice was quiet, but Abby heard something underneath; a dark whisper of fear.
Abby's eyes began Read More…