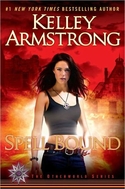 Otherworld
August 2011
On Sale: July 26, 2011
Featuring:
Savannah Levine
400 pages
ISBN: 0525952209
EAN: 9780525952206
Hardcover
$25.95
Fantasy UrbanBuy at Amazon.com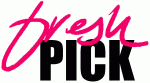 Hope you got this one…a spoiled witch on her own?
Spell Bound
by Kelley Armstrong
At last, in the novel every Kelley Armstrong fan will need to own, all the major heroines and heroes of Otherworld are united.
Savannah Levine is in terrible danger, and for once she's powerless to help herself. At the heartbreaking conclusion of Waking the Witch, Savannah swore that she would give up her powers if it would prevent further pain for a young orphan. Little did she know that someone would take her up on that promise.
And now, witch-hunting assassins, necromancers, half-demons, and rogue witches all seem to be after her. The threat is not just for Savannah; every member of the Otherworld might be at risk. While most her fellow supernaturals are circling the wagons at a gathering of the council in Miami, Savannah is caught on the road, isolated from those who can protect her and unable to use her vast spell-casting talent, the thing she counts on most. In a story that will change the shape of the Otherworld forever, Armstrong gathers Elena, Clay, Paige, Lucas, Jamie, Hope, and other beloved characters, who soon learn that the greatest threat to supernaturals just may come from within.

Another great installment in this series and I hope that there will be many more books to come.

What is a witch to do when her most powerful weapon is taken from her?