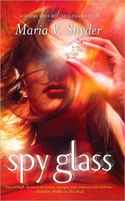 Glass #3
September 2010
On Sale: September 1, 2010
Featuring:
Opal Cowan
432 pages
ISBN: 0778328473
EAN: 9780778328476
Trade Size
$13.95
Fantasy
Buy at Amazon.com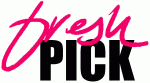 An undercover mission leads to danger, adventure and an impossible choice.
After siphoning her own blood magic in the showdown at Hubal, Opal Cowan has lost her powers. She can no longer create glass magic. More, she's immune to the effects of magic. Opal is now an outsider looking in, spying through the glass on those with the powers she once had, powers that make a difference in the world.
Until spying through the glass becomes her new power. Suddenly, the beautiful pieces she makes flash in the presence of magic. And then she discovers that someone has stolen some of her blood – and that finding it might let her regain her powers. Or know it could be they are lost forever.

A lively story of a girl who could have been exceptional, but might have to settle for being ordinary.
Excerpt
Crouching in the darkness of the closet, I stilled as footsteps approached. My instincts screamed to run. I stared at the thin ribbon of light under the door, shadows of shoes paused. I silently urged them to walk away. All I wanted was one day of peace. One day. The knob turned. No luck. With a whoosh of fresh air, my hiding spot was exposed.
"For sand's sake, Opal, what are you doing in there?" my mother asked.
I suppressed a sigh. The truth—hiding from her—wouldn't help. "Looking for my boots?"
Her scowl deepened as she pushed back a lock of graying hair. "They're on your feet."
I straightened. "Oh…yes…well."
"Come. There are a thousand things we need to do, and you're wasting time." She shooed me through my room and downstairs to Read More…