Fresh Pick for Wednesday, January 13th, 2016 is SUSANA AND THE SCOT by Sabrina York
#RomanceWednesday
New York Times bestselling author Sabrina York carries readers back to the wild Scottish Highlands in Susana and the Scot, where the bravest of men surrender to no one-except the boldest of women…
Scotland, 1813.
A SCANDALOUS TEMPTATION
Andrew Lochlannach is famous for his conquests, on and off the battlefield. When a fellow warrior challenges him to a kissing contest, he wastes no time in planting his lips on ninety-nine lovely
lasses-an impressive feat of seduction that gets him banished to the hinterlands. Still, Andrew has no regrets about his exploits-especially his embrace with the most beguiling woman he's ever met…
AN UNDENIABLE PASSION
With flaming red hair and a temper to match, Susana is not some innocent farmgirl who gives herself over easily to a man, even one as ruggedly handsome as Andrew. The wicked Scot may have won a kiss from the headstrong beauty in a moment of mutual desire, but Susana refuses to be just another one of his conquests. Andrew must convince the fiery lass that even though he is not playing a game, losing her is not an option…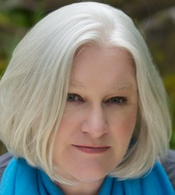 Her Royal Hotness, Sabrina York, is the New York Times and USA Today Bestselling author of hot, humorous stories for smart and sexy readers. Her titles range from sweet & steamy to scorching romance.
The Fresh Pick is chosen by a group of readers and is never a purchased advertisement or promotion. We've picked this book because it appeals to us and we like to share our diverse tastes in reading and hope you'll give it a try.