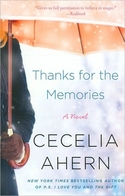 February 2010
On Sale: February 1, 2010
Featuring:
Joyce Conway; Justin Hitchcock
384 pages
ISBN: 0061706248
EAN: 9780061706240
Paperback (reprint)
$14.99
Women's Fiction, Contemporary
Buy at Amazon.com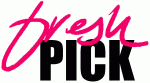 Emotional and touching, filled with second chances
Thanks For The Memories
by Cecelia Ahern
How is it possible to know someone you've never met?
With her marriage already in pieces, Joyce Conway nearly lost everything else. But she survived the terrible accident that left her hospitalized-and now, inexplicably, she can remember faces she has never seen, cobblestone Parisian streets she's never visited. A sudden, overwhelming sense of déjà vu has Joyce feeling as if her life is not her own.
Justin Hitchcock's decision to donate blood was the first thing to come straight from his heart in a long time. He chased his ex-wife and daughter from Chicago to London-and now, restless and lonely, he lectures to bored college students in Dublin. But everything is about to change with the arrival of a basket of muffins with a thank-you note enclosed-the first in a series of anonymous presents that will launch Justin into the heart of a mystery…and alter two lives forever.
Excerpt
Chapter One
"Blood transfusion," Dr. Fields announces from the podium of a lecture hall in Trinity College's Arts Building, "is the process of transferring blood or blood-based products from one person into the circulatory system of another. Blood transfusions may treat medical conditions such as massive blood loss due to trauma, surgery, shock, and where the red-cell-producing mechanism fails.
"Here are the facts. Three thousand donations are needed in Ireland every week. Only three percent of the Irish population are donors, providing blood for a population of almost four million. One in four people will need a transfusion at some point. Take a look around the room now."
Five hundred heads turn left, right, and around. Uncomfortable sniggers break the silence.
Dr. Fields elevates her voice over the disruption. "At least one hundred and fifty people Read More…