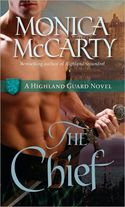 Highland Guard #1
April 2010
On Sale: March 23, 2010
432 pages
ISBN: 0345518225
EAN: 9780345518224
Mass Market Paperback
$7.99
Romance Historical
Buy at Amazon.com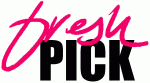 AN ELITE FIGHTING FORCE UNLIKE THE WORLD HAS EVER SEEN . . .
Scouring the darkest corners of the Highlands and Western Isles, Robert the Bruce handpicks ten warriors to help him in his quest to free Scotland from English rule. They are the best of the best, chosen for their superior skills in each discipline of warfare. And to lead his secret Highland Guard, Bruce chooses the greatest warrior of all.
The ultimate Highland warlord and a swordsman without equal, Tor MacLeod has no intention of being drawn into Scotland's war against the English. Dedicated to his clan, the fiercely independent chief answers to no one—especially not to his alluring new bride, bartered to him in a bid to secure his command of the deadliest fighting force the world has ever seen. The treacherous chit who made her way to Tor's bed may have won his hand, but she will never claim his heart.
Although her husband's reputation is as fierce as his manner, Christina Fraser believes that something softer hides beneath his brutal shell. But the only warmth she feels is in their bed, in glorious moments of white-hot desire that disappear with the dawn. When Christina's reckless bid to win her husband's love goes awry and thrusts them into danger on the eve of war, Tor will face his ultimate battle: to save his wife and to open his heart—before it's too late.
Excerpt
As they drew closer the charge in the air intensified. With each step, her heartbeat raced faster. Her sister felt it, too. The quickening of Beatrix's breath matched her own.
Out of the corner of her eye she could see the men not ten paces from her. She fought the urge to shudder, realizing how much larger and more daunting they were up close.
We have to get out of here.
The causeway wasn't far now. Twenty paces or so and they'd be safe.
All of a sudden, she heard a man let out a vile oath, followed by the blood-curdling crash of steel on steel. Before she could react, the crowd had tightened around them, cutting off their path.
They were trapped.
At first Christina feared that they Read More…