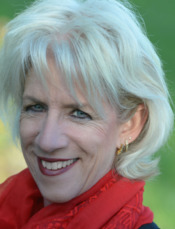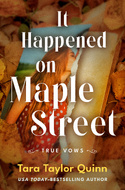 Tim Barney was the first boy I ever dated. The first boy I ever kissed. I met him when I was eighteen — a freshman in college. I'd never been on a date. Didn't go to high school proms or dances or hang out at parties. I read Harlequin romances. I worked. I wrote. And then, in geology class in 1977, I met Tim. I fell so hard and so fast and had so little experience, I was completely out of my element. Tim broke my heart.
Twenty-seven years later, when I was living in emotional isolation, Tim sent me an email. He wondered if I remembered him. He claimed that I broke his heart back in college.
Did I remember him? A girl doesn't forget her first kiss. Or her only true love. And as for breaking his heart, I didn't think so.
But twenty seven years had passed. Life had taken its toll. For me, the price had been heavy. I'd been attacked by darkness. Lived in darkness. I wasn't the same naïve young girl Tim had held in his arms all those years ago.
HCI books heard about our story from an author friend of mine. This past fall, they invited me to write our story. Tim and I talked, and while we knew that there would be difficulties, that dark secrets were going to have to be revealed, we decided that if we could help even one woman with our story, then it would be worth telling. The book, IT HAPPENED ON MAPLE STREET is out in April, 2011.
Maple Street is where I fell in love. And it's where I came back home to that love. IT HAPPENED ON MAPLE STREET is a book about the healing power of love. About a love that is so true it surpasses all earthly time and space, a love that is so strong it can carry the heaviest burdens. A love that is so joyful it brings happiness and peace to a crushed and disbelieving heart. I've been writing fictional stories about true love overcoming life's tragedies for over twenty years. I am now here, standing before you, living proof that the love I write about, the love that heals all hurts, really does exist.
HCI Books is so excited about the project that they're running a presale promotion. If you order the book now from Amazon, you'll get 20% off the cover price, one of the first copies off the press, AND, immediately, you'll get a high gloss full sized, autographed IT HAPPENED ON MAPLE STREET poster. If you order by December 17, the poster can still arrive in time for Christmas!
To find out more go to: Vows Giveways.
And…I'd really like to know what you think of the cover of IT HAPPENED ON MAPLE STREET. It's a trade paperback and the cover is very different from any of my other books. Tim and I were surprised when we saw it. We like it, but…our jury is still out.
To comment on Tara's blog please click here.