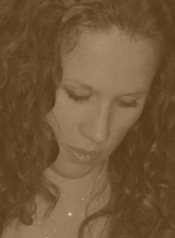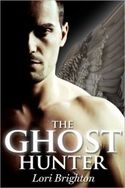 I've always loved history; there's something very romantic in thinking about the past. Perhaps it's because my mom would drag us to antique shops when we were children and I'd tiptoe around piles of ancient objects, feeling as if I was peeking into someone's private life. Being that we lived in the Midwestern U.S., these antique shops would be full of Victorian Era leftovers, about the earliest date we have. It's not only in antique shops where you can find Victorian fingerprints. Just about every Midwestern city has ornate Victorian homes in their downtown area. So you can definitely say I've been surrounded by the 1800s for most of my life.
When I decided to become a writer, there were many time periods I could have picked. I loved the Medieval era for their Knights in Shining Armor. And of course there is the Colonial era here in America with its stark attractiveness; an era I feel is rather under-developed in the romance world. There is also the lovely delicateness of the Regency time period, one of the most popular of the romance genres. But for me, it has always been about the Victorian era. Some find the décor gaudy, but I find it elegant and artistic.
I just recently released two contemporary books: THE GHOST HUNTER, a paranormal romance, and THE MIND READERS, a young adult book. But I also write historical romances, and the first book I had published, WILD HEART, was a historical. Naturally, I set the story in the Victorian era. Every piece of Victorian clothing, furniture, even the homes themselves, are like a work of art. The details, rich colors, corsets and tight riding breeches… all of this, along with societal restrictions, make the Victorian era a time for drama and passion.
On a recent trip to Savannah, Ga., I was reminded of why I love the Victorian era. Savannah is known for its culture rich in history and more importantly it's known for being the first planned city in America. A plan that involved squares, or parks, surrounded by historical homes, many of which are Victorian mini-mansions worth millions. Savannah has buildings from the 1700s upward, but it's the Victorian era mansions which seem to be the most photographed. Originally there were twenty-four squares. It's best to take a trolley tour to see them all. Later, you can visit the Riverfront area. Cobblestone streets are lined on one side with historical brick buildings, and on the other side the river. Over the roar of tourists shopping at the many stores, you can almost hear the ancient calls of sailors returning from months at sea.
Even in my contemporary books, the Victorian era slips in. Read the excerpt from my contemporary paranormal romance, THE GHOST HUNTER, below and you'll see what I mean:
In the dim light she could make out a staircase that curved up to a second story. The thick, medieval-like walls were covered with dark wainscoting. To the former owners benefit, someone had tried to combine that medieval austerity with a Victorian elegance. It was an odd mixture of time periods, like a decorator's Frankenstein.
Although the foyer was empty, a large brass light hung from the ceiling, intact with frosty white globes. At the end of the stairway railing, a carved woman gave her a saucy smile while baring her wooden knockers for all to see. Wonderful, she couldn't wait to wake up to that every morning.
Steeling herself, she peered into the closest door. The windows were covered with thick maroon drapes, giving the room a creepy red glow. Across the room, her reflection stared back through a dusty mirror that hung above a massive mahogany bar. She took a step closer, studying her reflection. Her dark hair contrasted with the paleness of her face. Nerves and a lack of sleep made her look even more washed out than normal. What the hell had she gotten herself into?
&mquot;I know you meant well, Aunt Clare, but sheesh.&mquot;
Even though it hadn't been a working pub in a long while, she knew Aunt Clare had been living here, so she thought at least it'd be decent. She was wrong. On the other hand, the antique tables and chairs stacked against the far wall were to die for and probably worth a small fortune if cleaned and repaired.
She moved through the large room, the sound of her footsteps echoing against the peeling papered walls. Besides the sound of floorboards creaking under her tennies, the house was silent, watchful. Realization struck and she paused in midstride. Too watchful. A familiar cold unease tickled the back of her neck like unseen fingers trailing over her skin.
So, I'm curious to know, where's your favorite historical place to visit and why? Leave a comment! To celebrate the release of my newest book, THE MIND READERS, two people will win an ecopy of my contemporary paranormal, THE GHOST HUNTER, and an ecopy of my young adult book, THE MIND READERS.
If you can't wait to read THE GHOST HUNTER, it's available for a limited time for only .99 cents!
To comment on Lori's blog for a chance to win please click here.