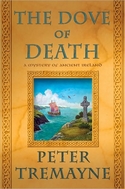 Sister Fidelma Mystery #18
November 2010
On Sale: October 26, 2010
Featuring:
Brother Eadulf; Sister Fidelma of Cashel
384 pages
ISBN: 0312551207
EAN: 9780312551209
Hardcover
$25.99
Mystery
Buy at Amazon.com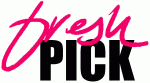 Ancient Ireland — engaging series of mysteries
The Dove of Death
by Peter Tremayne
In A.D. 670, an Irish merchant ship is attacked by a pirate vessel off the southern coast of the Breton peninsula. Merchad, the ship's captain, and Bressal, a prince from the Irish kingdom of Muman, are killed in cold blood after they have surrendered. Among the other passengers who manage to escape the slaughter are Fidelma of Cashel and her faithful companion, Brother Eadulf.
Once safely ashore, Fidelma—sister to the King of Muman and an advocate of the Brehon law courts—is determined to bring the killers to justice, not only because her training demands it but also because one of the victims was her cousin. The only clue to the killer's identity is the symbol of the dove on the attacking ship's sails, a clue that leads her on a dangerous quest to confront the man known as The Dove of Death.
Excerpt
Chapter One
Fidelma of Cashel leaned easily against the taffrail at the stern of the merchant ship, watching the receding coastline. 'It is good to be heading home, Cousin,' smiled the tall man with red hair who stood by her side. He could have been Fidelma's brother, so alike were they. He was about her age, in his late twenties, with pleasant features – although his jaw was more aggressive than hers, square and jutting so that the eye noticed it first rather than the humorous features and sparkling grey-green eyes. His clothing was well cut and he could have been mistaken for a wealthy merchant. However, his muscular figure gave him the appearance of a warrior.
Fidelma turned her head slightly towards him.
'It would be a lie if I denied it, Cousin Bressal. I have been absent from my Read More…