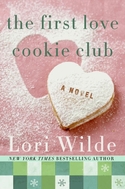 August 2011
On Sale: August 16, 2011
Featuring:
Travis Walker; Sarah Collier
384 pages
ISBN: 0062089218
EAN: 9780062089212
Trade Size
$12.99
Women's Fiction, Romance Contemporary
Buy at Amazon.com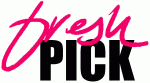 A great favorite from Readers & 'ritas
The First Love Cookie Club
by Lori Wilde
At the invitation of a local cookie club, a famous author returns to her hometown to discover that dreams can come true and love is a Christmas miracle
"On Christmas Eve, if you sleep with kismet cookies under your pillow and dream of your one true love, he will be your destiny."
The townsfolk of Twilight, Texas, believe the legend, but not Sarah Collier—not since she was a pudgy teenager, running down the church aisle on Christmas Day in a jingle bell sweater and reindeer antlers, trying to stop Travis Walker from marrying someone else. She may be grown up, slimmed down, bestselling children's book author "Sadie Cool" now, but Sarah will never forget that day. And she'll never fall foolishly in love again!
But when a letter from a sick fan brings Sarah back to Twilight, she's shocked to discover that Travis is the little girl's father—unattached and hotter than ever. His movie-star smile still makes her melt, but Sarah knows that ship has sailed. Travis, however, might have different ideas.
And just because you don't believe in fairy tales doesn't mean they won't come true…
Excerpt
Prologue
Every Christmas Eve from the time she was eight years old; Sarah Collier baked kismet cookies, slept with a handful under her pillow and dreamed of her one true love.
She couldn't wait to fall asleep as the lights on the eaves twinkled a prism of colors through the sheer lace curtains of her bedroom window, and the piney smell of fresh-cut Douglas fir filled the house with Bing Crosby crooning "White Christmas" from her grandmother's record player.
On that most magical of evenings, in her cozy little lakeside cottage in Twilight, Texas, Gramma Mia would trot out the flour and sugar and vanilla and creamy, rich, honest-to-goodness butter (that Sarah's mother would never let her eat) and assemble the ingredients on the shiny white tiles of her kitchen counter. Even though they both knew the Read More…