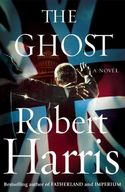 November 2007
On Sale: October 23, 2007
Featuring:
Adam Lang
352 pages
ISBN: 1416551816
EAN: 9781416551812
Hardcover
$26.00
Suspense, Fiction
Buy at Amazon.com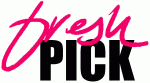 If you knew, would you tell?
Adam Lang has been Britain's longest serving and most controversial prime minister of the last half century. And now that he's left office, he's accepted one of history's largest cash advances to compose a tell-all (or at least, tell-some) memoir of his life and years of power. As pressure mounts for Lang to complete this magnum opus, he hires a professional ghostwriter to finish the book. As he sets to work, the ghostwriter discovers many more secrets than Lang intends to reveal, secrets with the power to alter world politics, secrets with the power to kill.
Excerpt
ONE
Of all the advantages that ghosting offers, one of the greatest must be the opportunity that you get to meet people of interest.
Andrew Crofts,
Ghostwriting
THE MOMENT I HEARD how McAra died, I should have walked away. I can see that now. I should have said, "Rick, I'm sorry, this isn't for me, I don't like the sound of it," finished my drink, and left. But he was such a good storyteller, Rick — I often thought he should have been the writer and I the literary agent — that once he'd started talking there was never any question I wouldn't listen, and by the time he had finished, I was hooked.
The story, as Rick told it to me over lunch that day, went like this: McAra had caught the last ferry from Woods Read More…