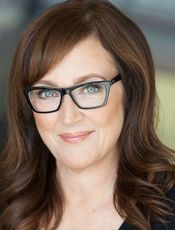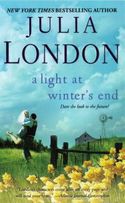 Tell us a little bit about your newest novel, A LIGHT AT WINTER'S END.
This is the third book set in Cedar Springs, following SUMMER OF TWO WISHES and ONE SEASON OF SUNSHINE.
In this book, Hannah Drake has always done everything right: getting married, having a baby, caring for her mother in her final days, all the while performing impeccably in a high-level job. Her sister Holly Fisher is the college dropout, the one who works at a coffee shop and wants to be a songwriter. Then one day perfect Hannah suddenly—without explanation—leaves her baby with Holly and disappears. Holly takes little Mason to the empty family homestead, where she can stay while she figures out how to take care of a baby and what to do with this sudden change in her life. It is there she meets Wyatt Clark, a close-mouthed, handsome cowboy who is mysteriously good with babies. And then, just as Holly can no longer imagine her life without either Mason or Wyatt, Hannah returns for her son.
Wyatt Clark was first introduced in SUMMER OF TWO WISHES, where his wife's soldier husband literally came back from the dead, and she was forced to choose between them.  That did not go too well for Wyatt, unfortunately.
The three books have all dealt with some serious issues.  How do you land on these ideas?
Oh, it is so hard to say.  Coming up with ideas is a process, just like writing.  I never lack for ideas, but they never come to me fully-formed.  They usually appear as little kernels of an idea.  A character, a scene, nothing more than that.  I think about them for awhile, grow the idea, shrink the idea, turn the idea around and put it on its head.  It takes weeks to really gel.  I can only tell you there is an organic process that takes place in my brain that seems to work for me.   But in this series, the ideas sort of came from events that I had read about locally, or from people I know.
You write both historical romance and this cross between women's fiction and romance.  How do you manage to do both?
There was a time in my writing life that I would divide the day and work on one book in the morning, take a break (work out, go for a walk, run errands) and come back and work on the other.  I still do that, but now the book deadlines don't overlap quite as much as they did, so I tend to be working on one book at a time.  As for dividing my brain, it's not difficult for me at all.  I think it's like having multiple projects at work, or multiple subjects to study in school.  Somehow, you learn to focus on the task at hand.
What do you think about the rise of the ebook and the fall of bookstores?  Do you have any words of wisdom for other authors or readers?
No, none, LOL!  I think its all going to shake out, but we are definitely riding the wave of the sea change now.  The way books are delivered to readers will change, but there is one thing I feel very certain about—women will always want to read romance.  They may be reading it in a different way, it may even be interactive, but they will always want to read it.  And I want to write it.  So I will keep writing if everyone keeps reading.
You have written over twenty books.  Do you have a personal favorite?
Not really.  I guess the first one, THE DEVIL'S LOVE, will always be special to me because it was my first.  But I love the idea of every book I write.  I don't know if I love my execution so much, but I love my ideas, LOL.
Here at Fresh Fiction, we read a variety of genres.  What's the last book you read?  What's on your TBR pile?
The last book I read was my bookclub's pick:  MAJOR PETTIGREW'S LAST STAND.  It's really a cute, fun read.  I am currently reading Barbara O'Neal's HOW TO BAKE A PERFECT LIFE.  On my TBR pile, I have Lisa Scottoline LOOK AGAIN, Lisa Genova's LEFT NEGLECTED, Gary Shteyngart's SUPER SAD TRUE LOVE STORY, and Jennifer Egan's A VISIT FROM THE GOON SQUAD.
What is your favorite romance novel?
There are so many I can't choose!  I will always love Kathleen Woodiwiss's books from my teen years.  She introduced me to romance with those sweeping Civil War novels (why aren't there civil war romances anymore?), and then Julie Garwood and Judith McNaught, who brought me back to romance many years later.  There are so many really good romance authors now it's hard to choose just one book.
Last question, Julia.  When will we know what happened to Lily, who ends the book on a cliffhanger in YEAR OF LIVING SCANDALOUSLY?
Early next year!  The next two books come out back to back early in 2012.  I didn't think the gap would be quite so long when I wrote that cliffhanger ending, but I have learned my lesson.  Never end on a cliffhanger without a set-in-stone pub date!
To comment on Julia London's blog please click here.