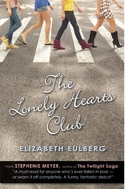 January 2011
On Sale: January 1, 2011
Featuring:
Penny Bloom
304 pages
ISBN: 0545140323
EAN: 9780545140324
Paperback (reprint)
$8.99
Young Adult
Buy at Amazon.com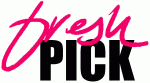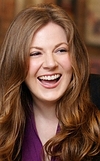 Even the president of The Lonely Hearts Club needs a prom date
The Lonely Hearts Club
by Elizabeth Eulberg
I, Penny Lane Bloom, do solemnly swear to never date another boy for as long as I shall live. All right, maybe I'll reconsider it in ten years or so when I'm no longer living in Parkview, Illinois, or attending McKinley High School, but for now I'm done with guys.
They're all lying, cheating scum of the earth.Yes, every last one of them. Pure evil.
Sure, there are some that seem nice, but the second they get what they want, they'll dump you and move onto their next target.
So I'm done.
No more dating.
The end.
Love is all you need…or is it?
Penny is sick of boys and sick of dating, so she vows: No more. She's had one too many bad dates, and has been hurt by one too many bad boys. It's a personal choice…and soon everybody wants to know about it. It seems that Penny's not the only girl who's tired of the way girls change themselves (most of the time for the worse) in order to get their guys…or the way their guys don't really care about them.
Girls are soon thronging to The Lonely Hearts Club (named after Sgt. Pepper's band), and Penny finds herself near legendary for her non-dating ways – which is too bad, since the leader of The Lonely Hearts Club has found a certain boy she can't help but like…