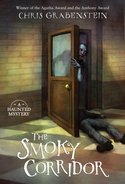 Haunted Mysteries
August 2011
On Sale: August 9, 2011
Featuring:
Zack
323 pages
ISBN: 0375865101
EAN: 9780375865107
Paperback (reprint)
Childrens
Buy at Amazon.com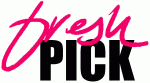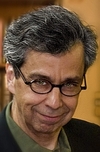 Mysteries are for kids too (SleuthFest Guest of Honor)
The Smoky Corridor
by Chris Grabenstein
With the help of his stepmother, his dog Zipper, and new friend Malik, Zack Jennings faces ghosts and zombies at his new middle school, which is said to house a lost Confederate treasure.
Zack is about to start at his new school, and in addition to homework, school lunches, and bullies, Zack must also contend with a ruthless hit man seeking a lost treasure, a voodoo savvy ghost waiting to take possession of a new body, and a soul-sucking zombie in the basement. Suddenly homework doesn't seem so bad.
Once again Chris Grabenstein proves his mastery of the frightening and funny tale. Young readers, especially reluctant ones, have found an inspiration to read in Grabenstein's quirky characters and deadly situations.