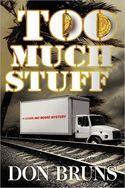 Stuff #5
December 2011
On Sale: December 12, 2011
Featuring:
Skip More; James Lessor
304 pages
ISBN: 1608090175
EAN: 9781608090174
Hardcover
$25.95
Suspense, Mystery Private Eye
Buy at Amazon.com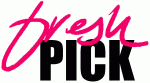 Wild road to solve a mystery. Worth the trip!
A 1935 hurricane in the Florida Keys destroyed the East Coast Railway, killed 500 people and blew away the town of Islamorada. Lost in that storm was Mathew Kriegel, a finance director for the railroad, and one and a quarter million dollars in gold.
Now newly minted private investigators Skip More and James Lessor, of More Or Less Investigations have been hired to find that lost treasure. Fighting off competitors, scuba diving, digging in a spooky cemetery and almost getting killed is only part of their job. Skip and James have stumbled onto the biggest most dangerous adventure of their lives.

A wildly wacky and mysterious adventure in the Florida Keys.