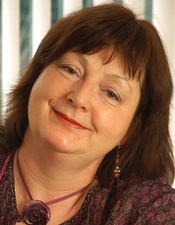 It was the name of your site that  gave me the inspiration for this blog.  I've been rather  overdone by blogging recently – my own blog, the I heart Presents blog – a wonderful – but demanding  – great big Blog Tour  that too in  XX blogs, all needing new and interesting posts. (Can you tell that I've had a new book out?) I've been talking to so many people all over the world  and it's been stretching me to think up new and different things to say at each stop.
This book I've written – THE RETURN OF THE STRANGER –  is a brand new story to me and yet in many ways it's one of the oldest books in my experience of reading romantic fiction. It's  a modern romance – and yet it's a story that is timeless and has echoes for so many through the years. Confused? Well let me explain.
THE RETURN OF THE STRANGER is part of a mini series of four books that reflect and rework the themes of some of the most memorable stories in romantic fiction of all time. It was part of the mini-series THE POWERFUL and THE PURE based on classic books of romantic fiction. The premise was to take four of the great classics of romantic fiction and use them as inspiration for Modern Romances (Presents/Sexy). Iconic romantic stories that everyone who loves romance remembers – with fascinating heroines and specially with heroes that have set the 'dark and devastating' standard for all time to come.  The books chosen were EMMA, JANE EYRE, PRIDE AND PREJUDICE  – and I was asked to do WUTHERING HEIGHTS.
I was thrilled because this has been  favourite book of mine for a long long time. Ever since I was eleven in fact when I was  at a very small junior school that was in an old building, where the wiring wasn't very reliable. One day there was a huge thunderstorm, great flashes of lightning, and the lights in the whole building fused.  We were sitting in darkness, with  a lot of the girls getting scared and screaming when the thunder roared and the lightning flashed. (Not me – I have always loved storms and still do.) To distract us from getting worried and while waiting for the electricity to be restored, the teacher told us to sit quietly and he would tell us a story.  The story he told was the beginning of the classic romantic novel  – WUTHERING HEIGHTS.
I never got to hear the end of the story that day because the lights came back on before my teacher had got past the point where Heathcliff and Cathy fight, and Heathcliff runs away,  to go and make his fortune. But the story stayed with me and I wanted to know so much about it.  It was some years later that I found a book on my mother's bookshelf and, opening it, saw the names I remembered so well. I started to read  – and didn't put it down until I had finished. It was an amazing story – but  it never had the happy ending that I had hoped for.
In many ways that was one of the stories that started me out on my career as a writer of romance. I loved the dark, complex, rather dangerous hero. The sort of hero who is ambiguous so that you're never sure if he's the hero or the villain and all my favourite books from then on had this sort of hero at their heart.  My very first ever story – when I was in my teens – had a dark, mysterious gipsy boy as one of the central characters.
Of course when I was asked to create a novel inspired by this amazing book, I found it both a delight and a challenge.  The original WUTHERING HEIGHTS was written in 1847 and there was a lot in it that just wouldn't fit into a modern day romance novel. It was a problematic novel to work on as a romance writer as I don't really believe it is a love story – it's hugely romantic in terms of powerful, passionate emotions but it's more a novel about passion and possession and power than a long-lasting love that translates easily into the happy ever after. The love these two share is ultimately a destructive one – it is a wild, ferocious storm of emotion. In the end, Heathcliff isn't a hero. He is too cruel and callous, taking his revenge on people who don't deserve his cruelty as well as those who do
So that's some of what I had to contend with  – giving my Heath and Kat  the understanding and strength of love, forgiveness, sharing while trying not to  diminish them in the passionate, tempestuous love. I also had to make two characters who some find unsympathetic and cruel, believably sympathetic and ultimately loveable.  But there was also the fun bit where I got to give Cathy and Heathcliff the happy ending that I'd always wished they could have – right from when I first read the book.
It's perhaps important to say that the plan for this series was not – as some people have thought – plagiarism or stealing from the originals.  We are using them as an inspiration, and honouring them by doing so. They were all much bigger books than a short category romance – with much more in them than just the love story that romance writing focuses on –but that central love story was what I needed to focus on and to weave into a Modern Romance for today's readers. I was inspired by the original story, not stealing from it. There are critics who say that there are in fact only 7 plots in the whole of fiction – and every book we read is in some ways a reworking of one of these.   Certainly every romance now, so much of romantic fiction is written by taking tried and tested plots, refreshing them by putting them in a new setting, a different time,  another country, and adding twists that grow from putting this new slant, a different spotlight on the story.
I found it a challenge – and  loved doing it. I created the story I had always hoped for all those years ago. I didn't copy or steal from WUTHERING HEIGHTS, just used the basic themes that are in the book and created a romance that stands on its own. You don't have to have read Wuthering Heights to enjoy THE RETURN OF THE STRANGER – you can read it entirely on its own and take it as it is. I hope you enjoy this fresh look at a classic romance as much as I enjoyed creating it.  It was like going back to the beginning – to the day that deep down inside I realised that what I most wanted to do was to build characters who stay in the mind long after the book is over. create stories that  held people fascinated as this one had always held me.  That I wanted to be a writer.
To comment on Kate Walker's blog please click here.