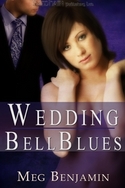 Konigsburg #2
May 2010
On Sale: May 4, 2010
Featuring:
Pete Toleffson; Janie Dupree
272 pages
ISBN: 1605047163
EAN: 9781605047164
Trade Size
$15.00
Romance Erotica Sensual
Buy at Amazon.com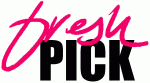 Wedding Bell Blues
by Meg Benjamin
Who knew you could find the love of your life at the wedding from hell…
Janie Dupree will do anything to make sure her best friend has the wedding of her dreams, even if it means relinquishing what every bridesmaid covets and never gets—the perfect maid-of-honor dress. Problem is, family drama as tangled as a clump of Texas prickly pear cactus threatens to send the skittish bride hopping aboard the elopement express.
Janie could use a hand, but the best man's "help" is only making things worse.
Pete Toleffson just wants to get through his brother's wedding and get back to his county attorney job in Des Moines. He never expected to be the engineer on a wedding train that's derailing straight toward hell. Janie's the kind of girl he'd like to get close to—but her self-induced role as "Miss Fix-It" is as infuriating as it is adorable.
If they can just fend off meddling parents, vindictive in-laws, spiteful ex-boyfriends, and a greyhound named Olive long enough to achieve matrimonial lift-off, maybe they can admit they're head-over-heels in love.
Excerpt
Blissful people made Pete Toleffson want to puke. Normally, he spent his days getting bad guys convicted and saving good people from being victimized. He considered that world to be the real world and "bliss world" to be something like a parallel universe for the clueless. Blissful people lived in la-la land. Blissful people needed to be rapped upside the head.
Which was unfortunate because his brother Cal was currently the most blissful person in Konigsburg, Texas. Well, maybe the second most, after his fiancée, Docia Kent.
Pete studied his brother as he sat smiling beside him in the booth at the Dew Drop Inn. Cal was so blissful he made Pete's teeth hurt. At least Docia hadn't come in yet. The two of them together could induce sugar shock.
Pete felt like telling them to get a room, but Read More…