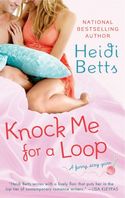 I had a really successful May. I read and loved BLOWN AWAY by Sharon Sala. I have to be honest here, and say that I've been stockpiling Sala, but haven't really had the desire to read them. However BLOWN AWAY was a wonderful book, and really reminded me about what had drawn me to Sala in the beginning of my reading journey.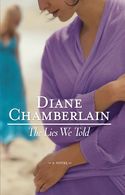 I also read the concluding book in the Chicks With Sticks trilogy by Heidi Betts. KNOCK ME FOR A LOOP was a fun romantic romp. If you haven't yet read this trilogy I strongly suggest reading in order so that by the time you get to KNOCK ME FOR A LOOP you understand the relationship between the hero and heroine. I hope that Ms. Betts continues to write romantic comedies for a long time to come.
I could go on and on with the titles that I read and had trouble putting down in May, but I don't want to bore you. I will however tell you that I read THE LIES WE TOLD by Diane Chamberlain. I believe this book to be classified more as Women's Fiction than romance, but was swept up in the story, and was satisfied with the end of the journey as I turned the last page.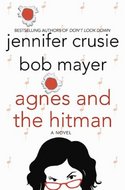 Of course I listened to several audios, and was really surprised that I totally enjoyed the audio of AGNES AND THE HIT MAN by Jennifer Cruise and Bob Mayer as I was disappointed in WILD RIDE by the duo.
Now, it's your turn…tell about your month of May. Do you participate in challenges…if so how are you doing?
Until next week happy page turning!
Sandi Shilhanek
DFW Tea Readers
Readers 'n 'ritas… celebrating literary obsessions