Summertime, and the reading is… well, maybe not easy, but a lot more fun than assigned reading in school. Even if you're not on a school schedule any more, here are some books to check out for vacation reading.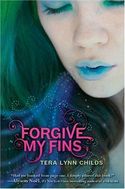 Starting the month is FORGIVE MY FINS, by Tera Lynn Childs. I love Tera, and her books, one of which (OH. MY. GODS.) won the RITA® Award last year for Best First Book. I caught up with the author and asked he to tell me a little about this ultimate fish out of water story.
Rosemary Clement-Moore: I'm not usually one for puns, but I love the title FORGIVE MY FINS. What's it about?
Tera Lynn Childs: FORGIVE MY FINS is the story of Lily Sanderson, aka Princess Waterlily of the underwater kingdom of Thalassinia, who goes to high school on the mainland. For three years she's been crushing on swim star Brody and avoiding obnoxious biker-boy neighbor Quince. But when a dark library and mistaken costume identity leaves Lily magically bonded to the wrong boy she's in for a tsunami of an adventure as she tries to get separated from Quince and convince Brody he's her perfect mermate before her 18th birthday. Because if she's not bonded by midnight on that fateful day she'll lose her place in the succession.
RCM: From Mount Olympus to the ocean depths is quite a plunge. Why mermaids?
TLC: I've always been a water baby. Growing up I was a competitive swimmer and spent as much time as possible in the water. And most of that time I was fantasizing about my legs magically turning into fins. So I guess it's not surprising that, years later, when I was spending the summer in Florida with lots of time on the beach, my mermaid fantasy washed back to shore and I started wondering, "What if…?"
RCM: True story… I also used to pretend to be a mermaid in our neighborhood pool. So, where does Tera fit in the pantheon? Divine superpowers or a lovely, swishy tail. Which would it be?
TLC: See above question. I'm a mermaid girl all the way. In fact, the idea for FORGIVE MY FINS came about because I decided it would be cool if a merperson could bestow their magical powers with a kiss. I was, of course, thinking of myself as the lucky recipient of that magical kiss. If I met a merman today and he offered me a life under the sea, I'd say yes in the flick of a tailfin.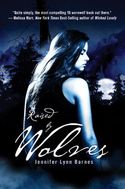 Tera has a unique take on the mermaid mythology, and brings fun and magic this tale (tail?) of love and belonging. I look forward to watching that Lily find her fins on land and sea as this series progresses.
Werewolf books seem to be leading the paranormal pack this month: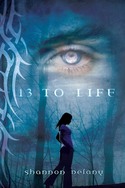 SISTERS RED, by Jackson Pearce (June 7) is a fresh new take on the Little Red Riding Hood legend. Werewolves, called Fenris, prey on pretty young girls, and after a savage attack kills their grandmother, Scarlett and Rosie March take action. Their vendetta is complicated when they try to solve the mystery of the pack of soulless monsters. This is action-y and suspenseful, with strong young heroines. Sisterly love plus new romance, plus scary monsters. This one may have readers saying "vamp-whats?"
RAISED BY WOLVES, by Jennifer Lynn Barnes (June 8). Fifteen year old Bryn was adopted by a werewolf pack after her parents were brutally slain by a rabid werewolf, but she chafes under the restrictions of the pack. This is a tale of family dynamics as well as finding your own place in the pack, or out of it.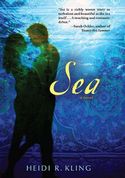 13 TO LIFE, by Shannon Delaney (June 22). Jessie wants no more change in her life after her mother's death, but the new guy in town has good looks, a fascinating accent, and a big, bad secret. This fast-paced, gothic-y novel is full of suspense and secrets and "delicious danger."
In non-paranormals:
>SEA, by Heidi R. Kling (June 10). Fifteen year old Sienna Jones travels with her father's relief team to help Indonesian tsunami orphans. She's drawn to Dani, who understands her like no one else does, but as she works in wave-torn Indonesia, she begins to ask questions–and find the truth–about her mother's plane crash in the Indian Ocean three years earlier.
In the wake of more recent tragedies, the backdrop of post-tsunami Indonesia is topical, but the personal journey will draw readers in. (You can check out the official book trailer on Heidi's webpage.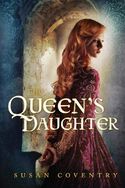 THE QUEEN'S DAUGHTER, by Susan Coventry (June 8). I find Eleanor of Aquitaine a fascinating figure, so I'm intrigued by this story about her daughter, Joan, who finds herself married off to the king of Sicily, more of a political pawn than a daughter. She begins to understand her parent's worldview, and has to sort out who to trust, and who to love.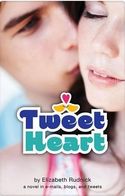 TWEET HEART, by Elizabeth Rudnick (June 22): Told in tweets, emails and blogs, this is a (quite) contemporary romantic comedy that sounds vaguely like a riff on the Cyrano tale. (That's not a bad thing, but could Cyrano be constrained to 140 characters or less?)
Unclassifiable: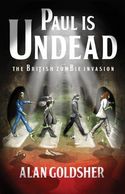 PAUL IS UNDEAD, by Alan Goldsher (June 22). As my rockstar friend Jenny put it, One word: British Zombie Invasion. Now, I don't usually go for mashups of classical literature with the monster of the moment. But this "humor-filled splatterfest" is told through "eyewitness" accounts, newspaper clippings and interviews and Publisher's Weekly gave it a starred review: A zombiefied Lennon, Harrison and McCarney as they fight, eat and rock their way to fame while a ninja lord Ringo Starr tries to keep them out of trouble.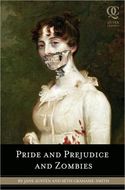 I'm not sure this is technically a YA book, but PRIDE AND PREJUDICE AND ZOMBIES ended up on the teen shelves, and who else is twisted enough to tell you about zombie rockers? Enjoy.
Happy reading!
Rosemary Clement-Moore
Rosemary Clement-Moore writes Young Adult books because she loves to read them.
Visit her webpage or blog to find out more about her award winning Maggie Quinn: Girl vs. Evil series, and her gothic romance, THE SPLENDOR FALLS.