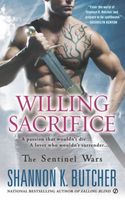 Sentinel Wars #8
March 2014
On Sale: March 4, 2014
Featuring:
Torr; Grace
384 pages
ISBN: 0451241118
EAN: 9780451241115
Kindle:
B00EOARAAK
Paperback / e-Book
Add to Wish List
Romance Paranormal
Buy at Amazon.com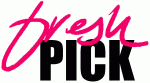 #SupernaturalThursday is back!
Willing Sacrifice
by Shannon K. Butcher
A passion that wouldn't die, a lover that wouldn't surrender
They are the Sentinels. Three races descended from ancient guardians of mankind, each possessing unique abilities in their battle to protect humanity against their eternal foes: the Synestryn. Now a warrior weighs the price he will pay for love….
Theronai warrior Torr has never forgotten Grace, the human who stole his heart and nearly gave her life to save his. So when he is summoned to the aid of Brenya, the powerful woman who healed Grace, he is devastated to find that Grace's cure has left her mind devoid of any memory of Torr or their love.
However, despite not knowing who he is, Grace is inexplicably drawn to the dark warrior. As they team up to stop the invasion that threatens the people Grace now considers family, her memories slowly start resurfacing. But sometimes the past is best forgotten—a lesson that Torr may learn too late….

An exciting story that shares the beauty of love and sacrifice
Excerpt
Kansas, November 9
Torr Maston would rather have fought a hundred poisonous demons bare-handed than face the man lounging on his motel room bed.
Nicholas Laith pointed the remote at the crappy TV, not even glancing away from it as Torr stepped out of the cramped bathroom. If Nicholas had found him, then more of his brothers would be close behind. They'd all gang up on him, trying to convince him that he should return home. And when that failed, words would turn to force.
Torr really didn't want to hurt any of his brothers.
"Nice shower?" asked Nicholas. His face was heavily scarred, the crisscrossing marks making it hard to read the man's expression.
"How did you get in?"
"Electronic key card lock. Easy to open."
Torr silently cursed Nicholas's Read More… Previous Picks