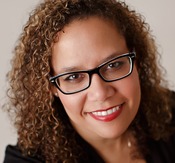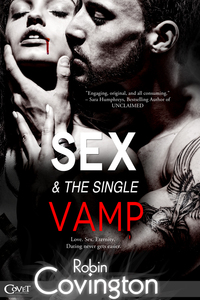 Did vampires help us win the American Revolution?
That was the question that popped into my mind when I was brainstorming ideas for my first paranormal, SEX & THE SINGLE VAMP while I strolled the streets of Colonial Williamsburg with my family. Not the path of inquiry I would normally take when planning a sexy, dark romance between two vampires but it sparked an idea that just wouldn't let me go.
In my story, Deacon and Cici have known each other for over 200 years and they have quite a colorful past together and apart. They met in Williamsburg , VA in 1774, when what was to become the United States was on the brink of war for its independence. As I vacationed that week and heard tale after tale of how the Revolutionaries formed secret groups and spy rings to carry the word of rebellion I wondered how many people assisted in the cause—people who risked it all for the idea of freedom but are omitted from the history books. It was a time of bravery, fear, and high emotion that sent many a young couple into the path of passion as they grasped life with both hands when tomorrow was uncertain.
But what if some of the people who worked as spies, soldiers and patriots weren't human?
And what if the men in the halls of power, in the U.S. and abroad, knew it and used their particular skills for their cause?
SEX & THE SINGLE VAMP is set in a modern-day world where the "Others"—vampires, weres, shapeshifters, witches, etc.—are out and living side-by-side with humans. Given freedom to live openly by the signing of the Equal Rights Amendment in the 1970's, the world now knows that the "Others" served their nations for centuries in the capacity of spies, agents and soldiers. And like any group who is "diferent", they have their supporters and their enemies.
Cici and Deacon have worked together through several wars while they battled the passion that raged between them and in this book they are thrown together by the danger that now threatens Cici's immortal life. A subversive group has started killing high-profile clients of Cici's matchmaking business —Your Other Half—which specializes in the coupling of humans and Others. The murders drive Cici into the office of Deacon to ask for help from the man who broke her still-beating heart over 200 years ago.
It was a blast to weave in their history together throughout the story. Tales of fighting Nazi's and drinking with Marshall Earp after the shootout at the OK Corral gave me a power over history that made me laugh as I let their romance unfold.
Sometimes it takes 240 years for a couple to get their happily ever after…but it is always worth the wait.
Comment to win a copy of SEX & THE SINGLE VAMP
To comment on Robin Covington's blog please click here.