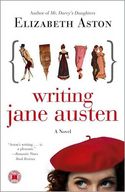 April 2010
On Sale: April 13, 2010
Featuring:
Georgina Jackson
320 pages
ISBN: 141658787X
EAN: 9781416587873
Trade Size
$15.00
Women's Fiction Contemporary
Buy at Amazon.com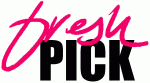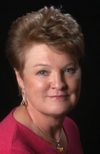 Writing Jane Austen
by Elizabeth Aston
Critically acclaimed and award-winning—but hardly bestselling—author Georgina Jackson can't get past the first chapter of her second book. When she receives an urgent email from her agent, Georgina is certain it's bad news. Shockingly, she's offered a commission to complete a newly discovered manuscript by a major nineteenth-century author. Skeptical at first about her ability to complete the manuscript, Georgina is horrified to know that the author in question is Jane Austen.
Torn between pushing through or fleeing home to America, Georgina relies on the support of her banker-turned-science student roommate, Henry, and his quirky teenage sister, Maud—a serious Janeite. With a sudden financial crisis looming, the only way Georgina can get by is to sign the hugely lucrative contract and finish the book.
Excerpt
Email from livia.harkness@hplitagency.co.uk
To georgina@seaofcrises.co.uk
Ring me.
Henry stood at the door of Georgina's room, holding a weighty textbook in one hand and marking his place with a finger. He looked at his lodger with concern. "Gina, why the screech of terror? What's up? Why are you looking at that screen as though it had grown fangs?"
"It's an email from Livia."
"Okay, fangs is right. What does she want?"
"She wants me to ring her."
"I'll get the phone."
"I don't want to ring her. It's bad news."
"What precisely does she say in her email?"
"Ring me."
"That's it?"
"That's it."
"You can't deduce Read More…