We've had a lot of books to movies/TV this fall. Have you seen The Walking Dead on AMC? In case you were wondering there are zombies on that series but that isn't really what it's about. It's really about people trying to survive in rather extraordinary circumstances. Some films we've seen so far from books include Freakonomics, Let Me In, The Social Network (based on THE ACCIDENTAL BILLIONAIRES), It's Kind of a Funny Story, Secretariat, Conviction, Red and others.
There are even more in November. I can't wait for Harry Potter and the Deathly Hallows – Part 1
, and I'm also looking forward to Fair Game [book] and Love & Other Drugs. Oh, and if you haven't seen 127 Hours or read the story, you need to. It's about what happened to mountain climber and caynoneer Aron Ralston (James Franco) who was trapped in a canyon for several days. Danny Boyle directs and it's one of the best films you'll see this year.
On another note: You guys we're getting very close to the holidays. I don't know about you, but I'm so not ready. My favorite thing to do this time of year, especially when it's nippy outside, is to curl up by the fireplace and read a great book. Though, between the shopping, cooking and oh, the working, that isn't always easy. (Smile) I have some wonderful new releases from my pals you should check out.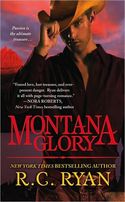 "I had so much fun writing about these three cousins," says R.C. Ryan about her Fools Gold Series, and their search for their ancestors' lost treasure, while stumbling into love, as well.This third book, MONTANA GLORY, is about Zane McCord, who spent his growing-up years in Hollywood, and has begun his own documentary about the search for the lost gold while carrying his share of the ranch chores.A really fascinating character, as is Riley Mason, a single mother who hopes to find refuge from danger on an isolated ranch in Montana.But danger finds her, along with her daughter, Summer, and the entire McCord family, who are drawn into the web of intrigue."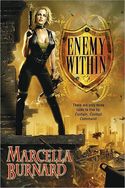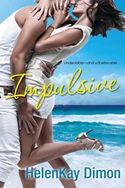 Marcella Burnard's first science fiction romance, ENEMY WITHIN, is out from Berkley Sensations. "The fencing match (swords and words) from chapter three came to me in a flash one evening and I was hooked," Burnard says. "It was so much fun, I had to write it down. Scenes just kept popping into my head, usually at 2 a.m., much to my husband's annoyance. Somewhere in the middle of writing it, the story took a turn down a rough, dark alley. My light, fun-loving seed of an idea grew up into a serious book about one woman's determination to reclaim her shattered life."
Helen Kay Dimon has a new one called IMPULSIVE. "The book is set in Hawaii…is there a more inspiring place?" Kay asks. "Just the name conjures up an image.Mix sun, water and the beach with a straight-laced attorney hero and a wild child heroine and you get a special kind of heat."Lex Valentine has two out this month, Rock My World and the novella After Burner. "The first one, Rock My World is about a 37-year-old rock star who falls for her 8-years younger opening act," Valentine says. "I had to pick my husband's brain about roadie stuff and how they set up for concerts. He kept asking me if I patterned the hot younger hero after him since he's 6 years younger than me and I used to sing in a band! The second one, Afterburner, is about two Air Force pilots who fall in love. It's in a DADT anthology from MLR Press called Honorable Silence. I saw Rachel Maddow's interview with an F-16 pilot and an F-15 pilot after my book was in my editor's hands and I was shocked at how closely I had nailed the emotions of these men who are not allowed to acknowledge their partners. It's just heartbreaking."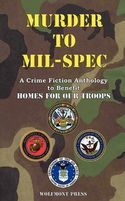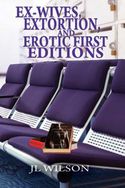 EX-WIVES, EXTORTION AND EROTIC FIRST EDITIONS is the latest from J.L. Wilson. "The book starts at a used bookstore I used to frequent when I lived in Pittsburgh," Wilson says, "a charming old house stuffed full of books. Staffed by volunteers. The proceeds went to a scholarship fund. I spent many a Saturday afternoon wandering those rooms, searching for an escape (after a particularly nasty divorce). When I started writing romantic mysteries (what I call "very cozy mysteries" because there's a bit of steam in them) I wanted to use that store because it had so much personality.
Also look for Janis Susan May's story Danger from Within, which is part of the MURDER TO MIL-SPEC charity anthology. The proceeds from the sales of the book go to Homes For Our Troops. May also has a children's book, Danny and the Dustbunnies out for the younger crowd. Francis Ray has a new one, Heart of the Falcon, and Phoebe Conn's latest is DEFY THE WORLD TOMATOES.
So, try these and I'll be back with more in December…Candy
---
Candace Havens is a columnist for FYI Television, an online news and media service, where she writes five weekly columns for an overall audience of 44 million readers. She is also an entertainment reporter for 96.3 KSCS in Fort Worth. She lives in Fort Worth, Texas. She is the author of the Charmed & Dangerous series including CHARMED & READY, CHARMED & DANGEROUS, CHARMED & DEADLY, and LIKE A CHARM as well as the Caruthers sisters: DRAGONS PREFER BLONDES and THE DEMON KING AND I. Her latest book, TAKE ME IF YOU DARE is in stores in February 2010.
Her non-fiction prose includes JOSS WHEDON: THE GENIUS BEHIND BUFFY, and essays in ALIAS ASSUMED: SEX, LIES AND SD-6, and FIVE SEASONS OF ANGEL.