It's June and the Texas heat has settled in for the summer. If I'm not out the door by 6:45am, we skip the trip to the dog park because it's just too hot. So, fun means indoor and air-conditioned activities. Movies, television, shopping, and going to the gym are all on the list. Of course, my favorite activity is curling-up in bed with a good book. Now that I have a new mattress (what took me so long?), napping and reading are my two favorite ways to relax. This month, there are some great choices in romantic suspense to keep you entertained while you stay cool.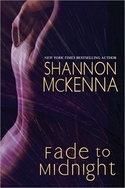 FADE TO MIDNIGHT
McCloud
Shannon McKenna
Kensington; $20.95
I can't wait to read McKenna's latest addition to the McCloud series which answers the question—What happened to Kevin? Davy, Connor, and Sean mourned the loss of their brother, Kevin, in Edge of Midnight, Out of Control, and Standing in the Shadows. When the McCloud brothers discover Kev is alive, they won't rest until they find him. Beaten and tortured almost to death, Kev Larsen was found eighteen years earlier in a warehouse alley. He survived his brutal ordeal, but his memories before that night were completely erased. When he nearly dies from trying to save someone from drowning, the brain surgery he has to save his life triggers fragmented, terrifying memories. With only these memories and the name of his torturer to guide him, Kev is determined to unlock the secrets to his past. Edie Parrish has always been good at not letting anyone get too close to her. If someone were to learn of her unusual gift, her life would be immediately jeopardized. But when Kev discovers who she really is, Edie has only one choice: to trust him.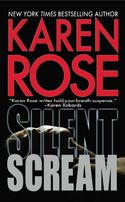 SILENT SCREAM
Karen Rose
Grand Central Publishing; $7.99
Rose is a master of suspense and building our relationship with characters over several books. Silent Screams brings together Olivia Sutherland and David Hunter who we met in several books including Count to Ten and I Can See You. When a teenage girl dies in a suspicious fire, Detective Olivia Sutherland is assigned to track down the arsonist. Then she discovers something more sinister: a vicious blackmailer who preys on young people and murders without hesitation. Making her work even harder is sexy firefighter David Hunter. He's not only sharing the case but sparking memories of their long-ago night of passion, when feelings were left unspoken and hearts were broken.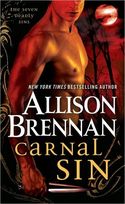 CARNAL SIN
Seven Deadly Sins #2
Allison Brennan
Ballantine Books; $7.99
Original Sin, the first in this series, is high on my to-read pile. Now I can read it back-to-back with this new release. In Carnal Sin, a coven of witches well versed in the black arts unleash the Seven Deadly Sins on earth – as incarnate demons with an agenda. When straying men are murdered, Moira and Rafe Cooper, an ex-seminarian battling demons of his own, confront a succubus who's far more deadly than they imagined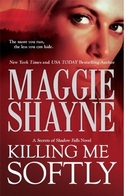 KILLING ME SOFTLY
Secret of Shadow Falls #1
Maggie Shayne
Mira; $7.99
Look for all three in Shayne's suspense trilogy to be out this summer (June, August, and September). The first in the series features rookie cop Bryan Kendall whose lover was a victim of the Nightcap Strangler. When Bryan becomes a suspect in the killings, he and his ex, Dawn Jones, search for the truth.
THE WHISPER
BPD/FBI #4
Carla Neggers
Mira, $24.95
Previously seen in The Widow and The Angel, Scoop Wisdom returns as the hero of his own adventure. After taking a backful of shrapnel from that bomb, Scoop Wisdom goes to Ireland's Beara Peninsula to recuperate. There he runs into an attractive Celtic archaeologist who is determined to find out who tried to kill her in a remote island cave there a year earlier.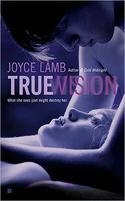 TRUE VISION True #1
Joyce Lamb
Berkley Sensation
June 2010; $7.99
Newspaper reporter Charlie Trudeau is living an ordinary life, until witnessing a fatal hit-and-run accident gives her an intense psychic power she has no clue how to handle— and brings a Chicago police detective to her doorstep…Noah Lassiter wants nothing more than to find the driver who killed his good friend. But his only lead is the beautiful Charlie Trudeau, who gets prickly when he starts nosing around town. Charlie's clearly hiding something, but Noah needs her help unraveling the mystery of his friend's death—even if the electricity between them complicates things.
Until next month…Maria Munoz