Think about all your favorite authors, and I bet the attribute they have in common is their willingness to put everything on the page. They have authentic voices, tell stories of unique, yet relatable characters who are challenged by a set of circumstances that, though they might not be yours, you could imagine what you'd do if life threw that curve ball. To put that kind of story on paper, you have to be wired in a particular way. This fact was taught to me by my kind, talented, incredibly smart daughter.
A couple years ago (she was about sixteen), my daughter was asked to give a talk about mothers for a Mother's Day event. She was nervous, but game. I spent all week looking forward to her magnificent dissertation on the glories of motherhood, using me, of course, as her shining example. I was very careful not to pressure her, not to even admit I was looking forward to this opus. Normally, as the writer in the family, I'd offer to edit the speech, but not this time. I wanted to be surprised, to hear it as a piece of performance art. My anticipation wasn't giddy, but rather measured. Like eating gourmet, while eyeing the dessert tray. But everyone knew was a big deal. Every mother in the audience would listen to her words and feel they too, in a large part, were basking in the revelation of their many efforts, from gory labor stories, to breastfeeding debacles, to every challenge mothers face on a daily basis from cradle to…well, whenever. The vocation of motherhood doesn't stop. It was our moment to shine. Keep in mind, she was sixteen, her task monumental. But her audience was friendly, and the bar extremely low. People just wanted to be moved.
So the big day came, Mother's Day, and my mother sat to my right, my husband and my other children to my left, and we took a deep breath, waiting to hear my daughter extol the benefits of having a mother who loves her. What happened was a five-minute recitation of every dry definition of what a mother should be. Not a practical list, so much as a societal one. Not one moment of her speech had been devoted to acknowledging I existed. Afterward, I chided myself for my expectations, and…yeah, my feelings were hurt, but striving to be a good mother, I shook it off and didn't say anything until years…yes, years later. Her answer?
Her feelings for me and what I mean to her were private, and if she'd shared them, she would have cried at the podium, so she purposefully kept it clinical. Sixteen. She was sixteen. Of course, I told myself. Why hadn't I figured that out on my own? Bad mother. Bad.
Well…it just goes to show, we give birth to people who are NOTHING like ourselves. Given the task she faced, I not only would have delivered a speech that made me cry, I'd have had the audience sobbing or felt myself a failure. I'm the girl that published a review of "Zen and the Art of Motorcycle Maintenance" at sixteen. It dripped emotion, (though full disclosure, my girlfriend reviewed my review as being incoherent.)
Everyone is different, and thank heaven, but the balance of emotional vs clinical delivery matters in writing. Sometimes, you just gotta go there. Be authentic. Not necessarily authentically you, but pick and choose who your characters are, and have them be authentically them. It requires a bit of a multi-personality disorder, and a proclivity for acting, but it's a necessity or the bottom falls out on your characters and they become cutout versions of people, clinical depictions of a type, rather than a living, breathing person who your readers want to come alive outside of the book. I had a reviewer declare she wished my character was real so she could hit on her. Ha! I loved that! It said my heroine read real. That's what it's all about.
You have to be willing to cry, or the work will suffer.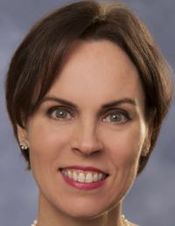 Kris Rafferty was born in Cambridge, Massachusetts. After earning a Bachelor's in Arts from the University of Massachusetts/ Boston, she married her college sweetheart, traveled the country and wrote books. Three children and a Pomeranian/Shih Tzu mutt later, she spends her days devoting her life to her family and her craft.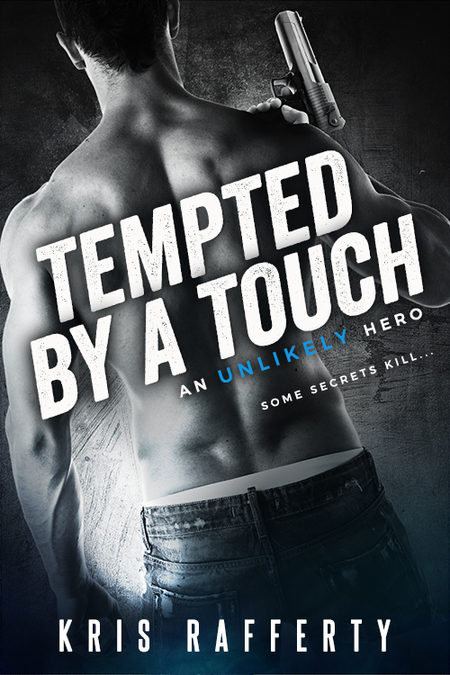 People keep dying around Harper MacLain. Try as she might, she can't stop bad things from happening to those she loves. When her closely guarded secret lands her in the middle of her ex-boyfriend's investigation, she's in over her head. She hates that Detective Lucas Sullivan is in her life again, tempting her to fall back into bad habits…and his bed.
When Harper left him, Lucas tried not to care, burying himself in his job instead. Then Harper became the job. Now they're on the run, and all he can think about is keeping her safe…and his hands off her. Lucas knows she's the key to solving his case, if he can keep them alive long enough to do it. And that's the trick…because falling in love can kill you.
Romance Suspense [Entangled Select, On Sale: October 24, 2016, e-Book, ISBN: 9781633757691 / eISBN: 9781633757691]