Today, Senior Reviewer Miranda Owen brings us a fascinating chat with G.A. McKevett! The latest book in her long-running Savannah Reid mystery series, BITTER BREW, is available now.
About a million years ago, one of your Savannah Reid books caught my eye at my local library. Naturally, I raved about it to my grandmother (fellow cozy mystery junkie) and got her hooked on the series too. Why write a cozy mystery series? What do you like about writing (or reading) cozies?
First, let me say, "Thank you," for passing the addiction along to your grandma. Families that read together…keep us authors in business. 🙂
Why write cozy mysteries? I'll be honest with you; that's what my publisher asked for. I agreed a tad reluctantly. I don't know if this was true 25 years ago, or if I was ignorant of the genre, but I held the opinion that cozy mysteries, back in the day, made light of the horror of murder. Like homicide was some sort of fun puzzle. Like I said, I could've just been ill-informed. I'm sure there were many cozies, even back then, that treated the subject with sensitivity. I just hadn't read them.
My children and I have lost people we loved to murder. We've seen the anguish of those they left behind. We've witnessed the lack of remorse on the part of their cold-blooded killers.
I agreed to write a cozy mystery series and include as much humor as I could manage, but I was clear about the fact that when it came to the actual murder itself, I would describe the subsequent horror and misery to the best of my writing ability. My publisher encouraged me to follow my convictions, and I've never felt compromised or restricted in any way.
When writing a mystery, do you have the murderer and solution plotted out ahead of time, or do evolve kind of evolve organically?
Before I begin a book, I absolutely, positively know Who-Done-It, why, how, when, and the mistakes they made that will get them caught in the end.
The first book I ever wrote was a mystery. I waited until the last chapter to decide who the killer was. That manuscript was the only one I've ever written that I couldn't sell. It was positively dreadful! But, hey, you live, and you learn.
How much of you, or people you know, make up the main characters in this series? Do you have an investigative background?
I don't put anyone I know or myself in a book, though many people have pleaded with me to "murder" them. If I did it for one, I'd have to do it for all. And I can't imagine killing off everyone I've ever met. 🙂 However, some characters are a composite of certain types of people I've had the pleasure of knowing. For instance, Granny Reid is a blend of my own grandmothers, my mother, aunts, my daughter and granddaughters, and sisters whom my heart has adopted over the years. Gran's strengths, vulnerability, patience, kindness, and wisdom come naturally to me when I write her because I've seen all those virtues in these women throughout my life.
In the interest of full disclosure, I must put more of myself in Savannah than I think I do. Friends who live a long way from me tell me, when they start missing me, they read a Savannah and feel like we've had a visit.
No, I have no investigative background. Unless you include just being nosy – I mean curious – about the world around me and its fascinating inhabitants.
A few of these characters like Granny and Savannah's brother Waycross were occasional supporting characters in earlier books. When did you decide to increase their presence?
I increased Granny's presence because fans, who adored her, were constantly asking me to. If I included her in a story, I received love letters in abundance. If I left her out of the book, I heard about it, and not in a nice way. It was an easy decision. Heaven knows I do aim to please my readers as much as possible. Okay…Waycross.  I find him such an endearing character, a truly good man. And, let's just say, there was somebody in San Carmelita who deserved a great guy.
I've often heard that authors don't usually read the same genre they write. Is that true for you? What are some of your favorite books? Favorite authors?
I'm so glad you told me that. I've been feeling guilty for years that I seldom read cozies myself, though I certainly understand the appeal.
 I can't say that I'm addicted to any one genre. Here is a list of my all-time favorite authors and books. You'll see that my tastes are quite eclectic, to say the least. James Harriot (All Creatures Great and Small), Morgan Llywelyn (The Lion of Ireland), Frank McCourt (Angela's Ashes), Charles Dickens, (absolutely everything he ever wrote), Arthur Conan Doyle, Mark Twain, Stephen King, and George R. R. Martin. As I said, a strange mix.
What are you currently working on?
The next Savannah Reid mystery And the Killer Is…? I love the old, silver screen era – Hollywood at her most innocent and sordid. An elderly, Academy award-winning actress is found murdered in her old hoard-filled mansion. Sorting through the mess of her home and her life, Savannah and the Moonlight Magnolia gang find an abundance of folks who had reasons galore to end the controversial lady, leaving her in the mess that symbolized her ruined life.
Although P.I. Savannah Reid always has a lot on her plate, she would drop just about anything for a friend in trouble. But when good intentions pull her into a toxic murder case, Savannah's days as San Carmelita's most full-figured detective might be running out…
Savannah is shaken to the core when coroner Dr. Jennifer Liu appears on her doorstep late one night with a disturbing confession. In a potentially career-ruining move, a remorseful Dr. Liu admits to fudging an autopsy report to keep her friend Brianne's suicide a secret—fulfilling a final promise made before the terminally ill woman administered a lethal drug cocktail. But after Dr. Liu finds the same unique mixture in a second body, she fears the deaths share a dark connection…
Apprehensive about concealing a felony, Savannah and the Moonlight Magnolia Detective Agency launch a discreet investigation into Brianne's rare condition and the deadly concoction linking the two bodies. As chilling evidence points to an undeniable case of double murder, the agency races to slim down the suspect list and blow the lid off a shifty criminal's poisonous agenda. Savannah only hopes that, like Dr. Liu, her desire to help a friend won't put her reputation at risk—or, worse, land her on the next slab…
Mystery [Kensington, On Sale: April 30, 2019, Hardcover / e-Book, ISBN: 9781496720108 / eISBN: 9781496720122]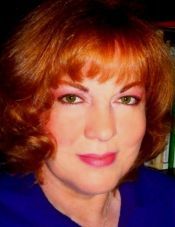 G. A. McKevett is the pseudonym of a well-known author, Sonja Massie. She is currently working on the next Savannah Reid mystery.