Here's a chat between award-winning author Rachel Hauck and Fresh Fiction Editorial Manager Danielle Dresser!
A dual timeline novel is always so interesting – how the two time periods both juxtapose and complement the other. How did you come up with the connection between these two different women?
The connection is always the most difficult and most important part of a dual time novel. Since I can't always have the connection be a grandmother or an aunt, or some other family member, I imagined two women being connected by a family friendship. The heroines also share a common experience of tragically losing people they love.
New York City cop Beck Holiday is having a rough go of it – after a mistake at work she's suspended and she's not sure what to do next. Then she finds out she's inherited a mysterious Victorian house in Florida. Why was it important for Beck to have the experience at this point in her life?
Beck is lost and bitter. She can't remember large portions of her childhood. She's trying to make a career for herself, trying to be tough, but when her own actions return to her with a demand, she's forced to face the wounds and lies she's buried. She's in her late 20s which is about the time most of us figure out we don't really know what we're doing. We need help.
Meanwhile, in the past, Everleigh Applegate goes through a devastating loss and tries her best to box her painful memories away. What made you choose to set her story in the 1960s?
When I learned about the Waco tornado of '53, I knew I wanted to make it part of the story. From a structural standpoint, I had to advance Everleigh's storyline so we see the impact of the tornado but also glimpse at the effect of the devastation on her life. The same with Beck really. We don't see her immediate reaction to 9-11. We experience it eighteen years later. Plus, I love the '60s era. It's fun to dig into the history, the fashion, the growing economy after the war.
Bruno (in the present) and Don (in the past) are both so supportive of Beck and Everleigh. Tell us more about the development of these characters.
I love strong, supportive male protagonists. These men love women who are very wounded, and in some ways, without hope. I don't think I started out thinking they'd be the healers to Beck and Everleigh, but the moment they walked onto the page, I knew they'd love these women without condition. I wanted them to see beyond the external to the heart of Beck and Everleigh. I love sports so it was easy to make Bruno a sports agent. And Don seemed like a good fit as a genuine car salesman.       
Although he has a rough start, Beetle Boo, the dog Beck rescues, is a lively addition to the storyline. Do you have any pets?
We have an indoor-outdoor cat named Hephzibah. My husband and I have had four dogs throughout our marriage but are currently filling our canine love bucket with our neighbor's Yorkies. Beetle Boo was named for the two Yorkies.
You recently live-tweeted while you watched Bottled With Love, a Hallmark movie! What are some of your favorite romantic movies?
I love live tweeting with Hallmark when I can. Their movies are so fun and sweet. My favorite romantic movies… how much space do we have? Notting Hill, While You Were Sleeping, The Way We Were (but such a sad ending!) Once Upon A Prince, (of course) Never Been Kissed, The Holiday, To All The Boys I Loved Before, The Proposal.
What can readers expect next from you?
I'm working on a contemporary novel with lots of romance called The Fifth Avenue Story Society. Look for it February 2020.
Rapid Fire Random Questions
Favorite animal: Dog
Coffee or tea: Tea
Favorite book to re-read: Little House Books
Beach or mountains: Both!
When you were younger, what did you want to be when you grew up?: A writer.
Dream vacation: A quiet place by water with mountains in view with my husband and a stack of books.
Aside from reading and writing, what are your hobbies?: I do enjoy working out. I know, crazy. But I don't have a lot of hobbies.
Five people you'd invite to your book club (dead or alive): Jane Austen, Debbie Macomber, Susan May Warren, Julian Fellowes and Edith Wharton.
Favorite movie: Remember The Titans is tied with It's A Wonderful Life.
You have a totally free afternoon – no deadlines, no obligations, no Twitter notifications!  What do you do?: Oh no, this is a hard question. I love when I turn in a book. I feel so free. Then I feel a bit lost and unanchored. However, if I have a free afternoon, I'd probably sit out back on my deck and read! Maybe meet a friend for lunch or binge watch something I've wanted to see. But sitting out on the deck in the spring and fall is one of my favorite things to do.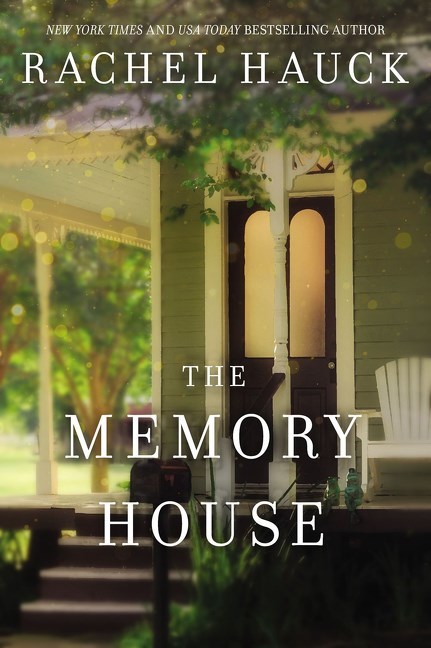 Embracing the future means remembering the past…

When Beck Holiday lost her father in the North Tower on 9/11, she also lost her memories of him. Eighteen years later, she's a tough New York City cop burdened with a damaging secret, suspended for misconduct, and struggling to get her life in order. Meanwhile, a mysterious letter arrives informing her she's inherited a house along Florida's northern coast, and what she discovers there will change her life forever. Matters of the heart only become more complicated when she runs into handsome Bruno Endicott, a driven sports agent who fondly recalls the connection they shared as teenagers. But Beck doesn't remember that, either.
Decades earlier, widow Everleigh Applegate lives a steady, uneventful life with her widowed mother after a tornado ripped through Waco, Texas, and destroyed her new, young married life. When she runs into old high school friend Don Callahan, she begins to yearn for change. Yet no matter how much she longs to love again, she is hindered by a secret she can never share.
Fifty years separate the women but through the power of love and miracle of faith, they each find healing in a beautiful Victorian known affectionately as The Memory House.
Historical | Inspirational Historical | Women's Fiction [Thomas Nelson, On Sale: April 2, 2019, Paperback / e-Book, ISBN: 9780310350965 / eISBN: 9780310350965]

Bittersweet romances sparkle in the past and present…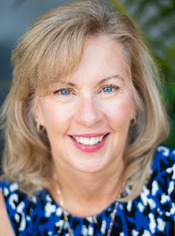 Rachel Hauck is a USA Today Best Selling, and award-winning author of critically acclaimed novels such as The Wedding Dress, Love Starts with Elle, and Once Upon A Prince.
She also penned the Songbird Novels with multi-platinum recording artist, Sara Evans. Booklist named their novel, Softly and Tenderly, one of 2011 Top Ten Inspirationals.
A graduate of Ohio State University with a degree in Journalism, Rachel worked in the corporate software world before planting her backside in an uncomfortable chair to write full-time in 2004.
She serves on the Executive Board for American Christian Fiction Writers and leads worship at their annual conference. She is a mentor and book therapist at My Book Therapy, and conference speaker.
Rachel lives in central Florida with her husband and pets, and writes from her two-story tower in an exceedingly more comfy chair. She is a huge Buckeyes football fan.
***
Fresh Fiction Editorial Manager Danielle Dresser is an avid reader, lackluster-yet-mighty crafter, and accomplished TV binge-watcher. Once upon a time, she was a publisher publicist and continues to cultivate her love of books and reading by chatting with the best authors in the business. She lives in Chicagoland with her very own romance hero husband, darling daughter, and two tempestuous cats. Follow her on Twitter and Instagram, @dj_dresser.