Getting to Know G.L. Ross
I am delighted to be a guest of Fresh Fiction and to share fun facts about myself, my family, and my books. Even though I'm from Plano, Texas there is nothing plain about my writing. I'm a proud Texan and include many Texas sites and cities in my contemporary romance novels which include lots of suspense, giggles, family, faith, sexy scenes, what the heck just happened moments, and hot men…really hot alpha men. My recently released romance, THE STRENGTH OF LOVE, is my first story to include a supernatural element. Get ready for ghostly surprises. I'm really excited about this inspiring romance and feel it's a perfect read for the holiday season. Grab your gal pals and discuss it over coffee or a glass of wine. Rachel, Brooks, Marcus, and Sam will, like the song says, give'em something to talk about! This is an always and forever love. A love that never dies.
I've also written two books based on ideas from my other career as a flight attendant. After twenty-five years of flying I have lots of stories and ideas, Wow…do I have stories, but The Flyboy Trilogy is fictional! I will warn you TURBULENT PASSION & BURNING DESIRE are steamy hot and have OMG moments…remember I warned you! CROSSWIND, book three, will release in 2016.
My son and numerous furry children inspired me to write a children's books series. My son is hearing impaired, but always has been able to communicate with our animals, especially our black cat Onyx, so I created The Onyx Out Loud series. Check it out if you have young children in your life.
Lastly, I am a proud single mom, of a college graduate who is now seeking employment. All I want for Christmas is for him to be employed. LOL. When I'm not soaring in the clouds, my mind is soaring with ideas to be typed. My motto in life is to always find the good, so now I need to find a good man like the hotties in my books to buy me a glass of wine and sweep me away! Any volunteers?
Now Go Find the Good in Life and Share It!
Gayle (G.L. Ross)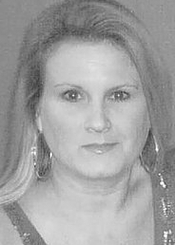 G.L. Ross is the author of the Flyboy Trilogy and the contemporary/inspirational romance, THE STRENGTH OF LOVE.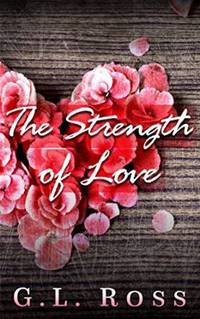 Always the bridesmaid, but never the bride, Rachel Thompson is ready to give up on love, before rodeo cowboy Brooks Reynolds rides into the arena and lassos her heart. His smoldering looks and strong yet tender nature sweep her off her feet. Life is pinch-worthy and picture-book perfect, except on the eve of her wedding Rachel's love story is ripped from the pages.
After two months of grieving, she discovers her nightmare is never-ending. In order to escape her heartbreaking past, the
middle-school counselor relocates to a new city for a fresh start and a second chance at happiness and perhaps even love. Through her faith and the support of her family and friends she discovers sought after answers during an
unexpected journey.