I never understood the question "Where do you get all those ideas for your stories?" Give me two objects, a location and a genre, and I can write a story. It's never been difficult for me to create something new. Yet, hand me a carton of milk, and the chances that it ends up back in the refrigerator instead of the pantry or the freezer are pretty slim.
Two days ago, I entertained my entire spin class when the instructor started talking to me, and I didn't respond. He called on me again, but I ignored him. My bestie, who always loves a good laugh at my expense, told me I appeared to be in a trance, my legs were moving, but my mind was far away. I know exactly where I was.
I was in a small town dealing with a man who was about to lose everything, his wife, his job, and all the goodwill he'd built over four years in the community. I didn't want him to lose everything, and yet, the story needed to go in that direction. As I rode my bike, and the music blasted, and the instructor called on us to stand and sit and speed up and slow down, I tried to fix this man's life, but ultimately, I couldn't. I had to let him suffer. When I sit down at my laptop and transcribe the results of these visions, I hope I can find a scrap of hope to leave with him and with the readers.
This is how I find my ideas. I daydream.
I once drove my car four hours to visit a friend with a scrap of an idea in my head. As the miles flew by, the idea blossomed until I recognized the characters, felt their pain, and smiled at their successes. The story has been edited and modified, but those initial characters and their essence are still inside me and hopefully now on the page as well.
Ideas come easy to me. Sitting at the keyboard and writing them down, however, takes the majority of my discipline. And edits? They're like a puzzle I work through to capture the essence of my visions and bring my readers into the world as I see it.
Give me two objects, a location and a genre, and you've changed the course of my day, because now that world will invade my mind and add to the whirlwind of ideas pulling me out of reality and into something magical.
Do you have visions of stories in your head, or has an author ever been able to pull you so far into a story that the world become a part of your treasured memories forever?
Giveaway
Win a copy of TRUE DECEPTIONS. It's easy, just add your story vision in the comments and you're entered! You'll also win a TRUE DECEPTIONS mug!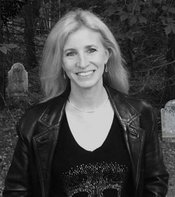 A Bostonian by birth, Veronica Forand regrettably lost her Boston accent while moving from state to state and country to country. Cleveland probably had the most profound effect on her ability to pronounce the "r" in the word "park."
She does try to return now and then to visit family and eat long neck clams and lobster. Summers on Cape Cod are also high on the priority list.
Her experience in crime involves time as a court appointed attorney. Eventually, she switched fields to where bigger crimes take place, corporate tax. The allure of spending mornings in her pajamas homeschooling her children and writing fascinating fiction caused her to change careers again. Now that the kids are out of the house (in school), she writes romantic thrillers by day and is the perfect wife and mother at night.
Her experience in romance is limited to one man. Luckily, he's still finding ways to charm her by taking her on vacations to the south of France, Fiji, and the Green Mountains when time is short. Avid travelers, they love to roam with their kids across continents in pursuit of skiing, scuba diving, and the perfect piece of chocolate.
She's lived in London, Paris, Geneva, Washington D.C., and the accent destroying city of Cleveland. She currently resides near Philadelphia.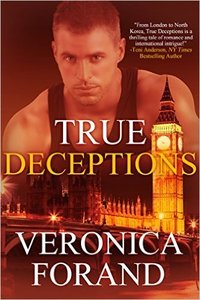 Temptation. Seduction. Pleasure. It's all part of the game…
After his partner was murdered, Simon Dunn was done with MI6. But the cold, violent world of British intelligence never lets anyone go free. Now Simon has been blackmailed into a new job…with a beautiful new partner who's going to get them both killed.
Robotics expert Cassie Watson is a newbie field agent with as much sophistication as…well, a pacifist, vegan computer nerd. Now she's abruptly thrust into the cutthroat world of espionage with a partner who is as cold as he is brutally-and brutishly-handsome.
But when their mission is betrayed from the inside, Cassie will be forced to place her life in the hands of the one man who's anything but trustworthy…