Eccentricities. We all have them. And as long as we aren't too eccentric, we and the people around us think we're "normal" or "okay." If you've read my books, then you know that I love writing eccentric characters. The Down South Café series has an abundance of them.
Aunt Bess is an octogenarian who has discovered the Internet. She has Pinterest boards such as People I've Outlived and Lord, Have Mercy. Aunt Bess has also been known to use dating sites during their free trial periods. Still mentally sharp as a whip, Aunt Bess has an opinion on everything.
Dilly Boyd, an older woman who comes to the Down South Café for breakfast every morning, feeds a raccoon a biscuit every evening. I have to admit that I didn't come up with that scenario on my own. A few years ago, my family stopped at a house near my mother-in-law's home to see some puppies. As we talked with the dogs' owner, she mentioned that a raccoon came out of the woods and down to her back porch every evening at dusk.
She said, "I give him a biscuit, and he goes on his way."
"You have to give him a biscuit every day?" I asked.
"Yes," she answered. "Now, if I didn't make biscuits that day, he'll take a cookie…but he doesn't like it."
I thought that was so cute. And I knew then that this woman and "her" raccoon would appear in one of my books someday.
The most eccentric character in the Down South Café series is Homer. Homer is a man in his sixties who has a photographic memory and chooses a new hero for himself every day. Amy has always cared about Homer and has catered to his rigid sense of structure, but as the series has progressed, Homer has started to become more of an integral character.
I enjoy developing eccentric characters into so much more than a stereotype. These people have pasts that have shaped them, and the things they're experiencing now will shape their futures. So what if they feed raccoons, memorize quotes, or write down what imaginary characters tell them to say?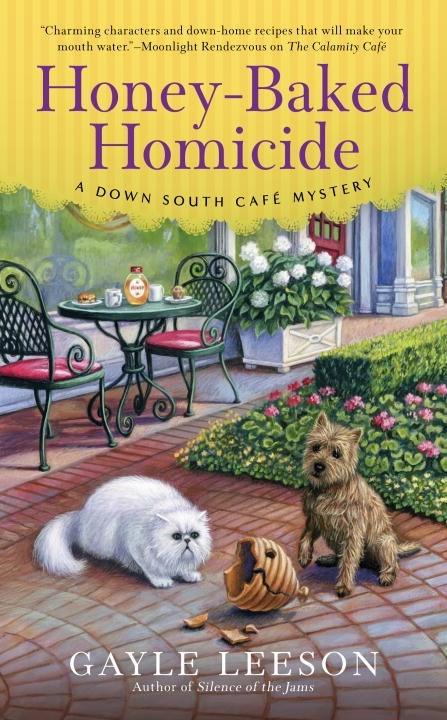 The owner of a delightful Southern café tastes the sharp sting of suspicion in this delectable comfort food mystery . . .
It's fall in Winter Garden, Virginia, and business at Amy Flowers' Down South Café has never been better. So when struggling beekeeper Stuart Landon asks Amy to sell some of his honey, she's happy to help. The jars of honey are a sweet success, but their partnership is cut short when Amy discovers Landon's body outside the café early one morning.
As Amy tries to figure out who could possibly have wanted to harm the unassuming beekeeper, she discovers an ever- expanding list of suspects—and they're all buzzing mad. She'll have to use all of her skills—and her Southern charm—to find her way out of this sticky situation…
Mystery Cozy [Berkley Prime Crime, On Sale: December 5, 2017, Mass Market Paperback / e-Book, ISBN: 9781101990827 / eISBN: 9781101990834]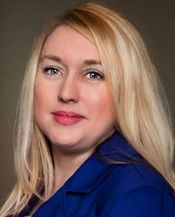 Gayle Leeson is a pseudonym for Gayle Trent. I also write as Amanda Lee. As Gayle Trent, I write the Daphne Martin Cake Mystery series and the Myrtle Crumb Mystery series. As Amanda Lee, I write the Embroidery Mystery series.
I live in Virginia with my family, which includes her own "Angus" who is not an Irish wolfhound but a Great Pyrenees who provides plenty of inspiration for the character of Mr. O'Ruff.