Exclusive Excerpt:
She crossed her legs. "So how else do you intend to take care of me today?" she asked coquettishly.

Derek's hand stilled from squeezing a lemon to look at her. "First, I'll feed you. Then I'll ask what you want to do next, and so on."

"So it's all up to me?"

Derek walked to her and placed a kiss on her lips. "That's how I plan to take care of you today, babe."

Bernadette sighed. She was trying to be sexy, but she was so touched that she had to battle to stop her eyes from misting. "Are you really my boyfriend? My real boyfriend."

"Your one and only," Derek said with a wink before going back to his task of fixing them lunch.

"What if I want to stay inside all weekend?"

"No problem. We have enough food to last us for days. I made sure."

"So you were expecting me to want to stay in for the whole weekend."

"A man can hope," Derek said with a grin.

She got off the stool and walked to his side of the island. "You better let me help you, then, so we can start lunch earlier."

Derek kissed her cheek, his lips lingering against her face. "Is it because you're hungry for food or something else?"

She let out a gasp. "You have a dirty mind, Mr. McCarthy."

"What do you mean?" Derek asked innocently, going back to his food preparation. "You could be hungry for…"

"Yes?" she said teasingly.

"A movie in my theatre room… or… a… shower because you're hot."

She laughed.

"I mean you're hot as in you're feeling sweaty—from the heat."

"It's not even warm in here."

Derek lifted his shoulders. "I feel warm."

"Really? It's a cold day today. Should I adjust the heater?"

"No," Derek said with a sigh.

She stood behind him and curved her arms around his muscular torso. "Yes, I can't wait for lunch to be over so we could cuddle inside the theatre room."

Derek made a small approving growl. "You can check the quiche, then."

She glanced at the oven. "Timer says ten minutes to go."

"Are you really hungry?"

She chuckled, thrilled that he was being impatient. "I'm not going anywhere, Derek. I'll be here till tomorrow, remember?" She dropped a kiss on his shoulder.

Derek placed the knife down and turned around to face her. "If you want to eat soon, then stop distracting me."

"You don't want me to help?"

Instead of answering, Derek pulled her to him and kissed her.

A hard something poked her belly. Whoa! He was already aroused. A moan escaped her throat as she tightened her arms around his neck.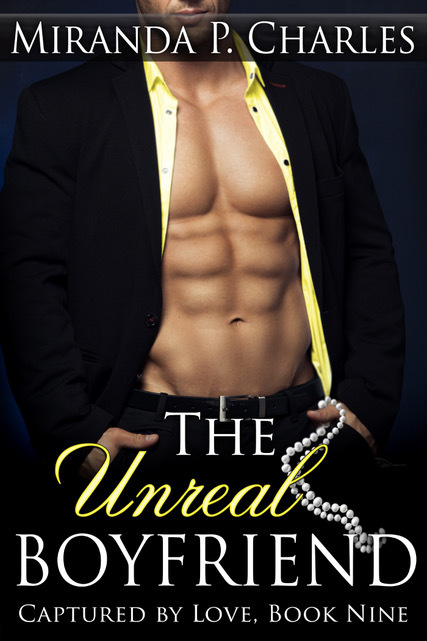 How can Derek be with the woman he loves when he has to stay with the one he doesn't?
Derek McCarthy won't rest until he proves that his cunning uncle was responsible for his father's death. But due to their frosty relationship, the only way he could get into his uncle's properties to search for the evidence that could expose his well-respected uncle's crimes is to keep pretending that he and the daughter of his uncle's business partner are in love. But his feelings for his friend Bernadette Luna keep getting stronger, so when an arrangement with his girlfriend-in-name-only enables him to date Bernadette, he grabs it with both hands. Unfortunately, he is soon faced with a heart-breaking choice: risk his uncle discovering his ruse and destroying the evidence, or risk losing Bernadette forever.
Should Bernadette follow her heart or listen to her head?
Bernadette Luna has been secretly in love with Derek McCarthy for ages. When Derek finally shows his attraction to her, she is ecstatic. He is truly the man of her dreams. But when she discovers that Derek might be keeping secrets from her, she has to make a decision: follow her heart or listen to her head. Problem is, her heart has misled her many times before, especially when it comes to Derek.
Romance Suspense [Author Self-Published, On Sale: November 30, 2017, e-Book, ISBN: 2940154875995 / eISBN: 9781540189219]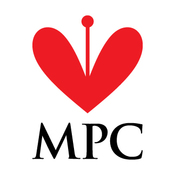 Miranda P. Charles is the author of more than eighteen steamy and stirring contemporary romance novels.
She prefers to spend her time in front of her laptop, putting into words the love stories that play in her head. Don't get her started with reading a great book, though, because she has the tendency to not put it down until she gets to the last page.
She does have a life outside of books. Mostly, that consists of bonding with family and friends or going on romantic trips with her awesome husband (who, thankfully, puts up with her hermit-like daily routine). Oh, yeah, there's also the housework. But she really wishes someone else could do that for her so she could get back to her books!
She lives in the beautiful city of Sydney, Australia.