The summer after I graduated from high school was one of the most romantic I've known. Something about the air. The heat. The freedom. The caught-between-childhood-and-adulthood space. That summer, I cut a clipping out of a magazine article titled, "Why summer romances are the best romances," and it encapsulated the same feelings I had and have about travel romances. The briefness of the period of time. The heightened sense of awareness when all your senses are on hyperdrive. And on that note, the heightened sense of urgency because you know you_only_have_so_much_time.
Soyouhavetohurryandfallinlovefast!!!
With the added bonus of not having to worry about fallout the way we do in regular high school or college. Have a fight and break up with your BF/GF? You have to see them every day. But after a whirlwind love affair on a tropical island, you leave, tucking an Ed Sheeran song-worthy photo in your pocket, and soft, sexy memories in your heart and voila! It's done.
The exciting urgency in WHERE I FOUND YOU, and the tough question the novel begs is, "What if your temporary love is your real forever."
And he lives on the other side of the world.
THUNK.
Those romances have always been my favorite. From the Before Sunrise/Before Sunset saga to Titanic to R+J…if we only have so much time left, we better make the most of it.
Which is what Sienna and Deni do. 🙂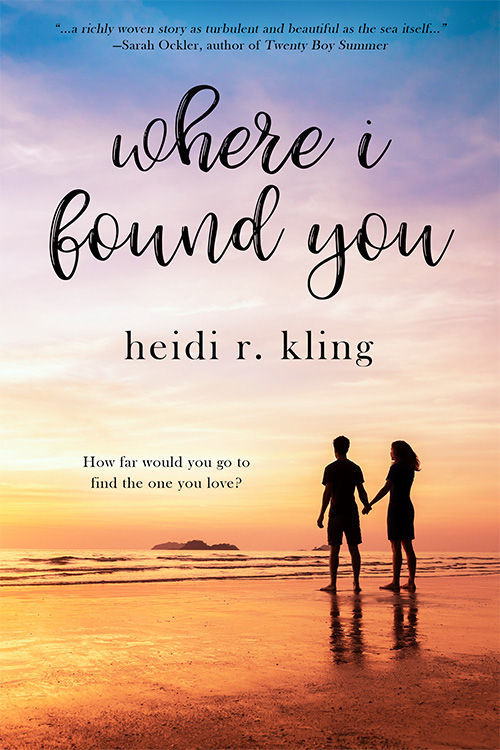 After her mother's plane went missing over the Indian Ocean, seventeen-year-old Sienna Jones gave up everything she loved about living in California. No more surfing. No more swimming. No more ocean, period. Playing it safe, hiding from the world, is the best call.
Until her dad throws down the challenge of a lifetime: spend a week with his humanitarian team in Indonesia, working with orphans who lost everything in a massive tsunami.
The day they arrive, Sienna meets a mysterious boy named Deni, whose dark, intense eyes make her heart race. Their stolen nights force her to open up and live in a way she thought she couldn't anymore. When she's with Deni, she remembers the girl she used to be…and starts to feel like the woman he sees in her.
A woman he wants for his own.
Gulp.
But when Deni's past comes looking for him, Sienna's faced with losing another person she loves. She can't do it. Not again.
Fortunately, this time, she has a plan.
Young Adult [Entangled Teen, On Sale: December 4, 2017, Paperback / e-Book, ISBN: 9781640633599 / eISBN: 9781640633599]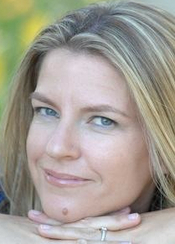 Heidi R. Kling writes books about regular girls in fantastic situations.
After earning her MFA in Writing for Children from the New School in New York, Heidi returned to Northern California where she lives with her family just over the coastal mountains from the sea.