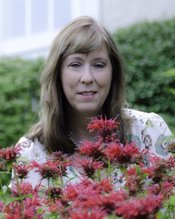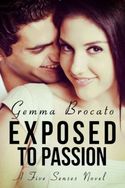 Have you ever lived somewhere that seriously influenced your life? A place that gave you a different perspective on the world as you know it? What I've found is that each place I've lived has somehow changed my world view.
I grew up in Iowa. We didn't live in the largest city in the state, but I grew up believing we were the most cosmopolitan utopia ever. I was rudely divested of that notion when I went away to college. But Iowa is where I received my education, my interest and training in writing and a life-long love of learning.
Moving to Houston after graduation, I learned how to live on a budget. A straight commission job I loved, but wasn't very good at meant I also had to learn how to exist on limited sleep. Because I needed a second job to make ends meet. Oh, and I learned to love country music and dance the Cotton Eyed Joe.
I've lived in the same city in Illinois twice. I moved there the first time as a young newlywed and didn't know a soul (other than my husband). This is where I learned resilience. I learned to rely on myself or my husband, to meet new people. That's where I learned that a home isn't a location or the structure you reside in. It's the people around you.
My journey of homes wouldn't be complete if I didn't mention living in a small town in Kansas. I loved that small town. It was warm and welcoming and I felt as if I'd lived there forever. This is where I learned the value of volunteering. I was involved in a newcomers-style group and ended up being president. I continue to volunteer my time and efforts for groups based on the positive experience there. Bits and pieces of that small Kansas community have shown up in my novels. I firmly believe everyone should live in a small town or rural community at least once. There's a strong probability fond memories would result.
The family traveled back to the city in Illinois a second time. This time around, I learned the value of being a friend and of having a best girlfriend. Oh, I'd had a couple of BFF while I was growing up, but adult girlfriends are more like sisters. That second time around also taught me the sorrow of moving away. I miss them so much.
My husband's career afforded us a chance to live in London for a time. The resilience I learned from an earlier home paid off here. Again, I didn't know a soul, but I went out and found friends. I learned to indulge my intrepid side and wander through Central London and explore by myself. I learned to navigate public transportation and the mysteries of exchange rates. I learned how to hide my homesickness for my children and parents from my husband. I rediscovered a love of history when I visited the original London wall, Stonehenge and the Tudor castles I dragged my husband to.
All of these places have led to my current home, back in Kansas, but this time in a more urban setting, in Kansas City. My time in this home has been spent learning how to write novels. I've taken everything I've experienced in previous homes and used the knowledge to enrich my stories. I make sure the things that have impacted and influenced my life experiences find their way into the lives of my characters.
It makes me wonder where I'll go next and what new things I'll learn. Now, tell me what you've learned from where you've lived.
About EXPOSED TO PASSION
They walked through the shadows individually. Will they emerge into the light together?
Leading a vagabond life as a curator for a traveling photography exhibit translates to a lot of bad days for Rikki Salerno. But her trouble doubles when a careless high school student shoves her into a marsh. Being rescued by teacher Sam Kerrigan should have made things better, but Rikki's inability to confess her true identity casts a shadow over their budding affair.
When Sam refuses an overly aggressive parent's marriage proposal, she's determined to ruin him. Not only does she doctor photos to make it look like Sam's behaved inappropriately in front of students, she hacks the foundation website to reveal Rikki's true identity. Faster than the blink of a shutter, Rikki's focus changes from pursuing her full-color future to the black and white necessity of clearing Sam's name.
About Gemma Brocato
Gemma's favorite desk accessories for many years were a circular wooden token, better known as a 'round tuit,' and a slip of paper from a fortune cookie proclaiming her a lover of words; some day she'd write a book. All it took was a transfer to the United Kingdom, the lovely English springtime, and a huge dose of homesickness to write her first novel. Once it was completed and sent off with a kiss, even the rejections addressed to 'Dear Author' were gratifying.
After returning to America, she spent a number of years as a copywriter, dedicating her skills to making insurance and the agents who sell them sound sexy. Eventually, her full-time job as a writer interfered with her desire to be a writer full-time and she left the world of financial products behind to pursue an avocation as a romance author.
Website | Facebook | Twitter | Goodreads | Wattpad | Google+
Rafflecopter Giveaway for one US Winner Only
Enter to win one Digital Copy of EXPOSED TO PASSION, One Leather Brighton London Flat Pouch, Assorted Picture Frames, $25 Amazon Gift Card, $15 Starbucks Gift Card. For one US Winner only. Prize package valued at $185.00
Runs 10/20/2014 – 11/20/2104