Danielle: Welcome to Fresh Fiction, Georgia, and congrats on the release of your new book, IT HAD TO BE YOU! What has it been like working on a book and releasing it during a pandemic? 
Georgia: Thanks so much, happy to be here!
Of course, the past year has been a sh*tshow and writing about fictional people's love lives during a global pandemic feels a bit like playing music on the deck of Titanic as it plunges into the North Atlantic. I feel extremely lucky I was able to do what I love—write—during lockdown, and that my close friends and family made it through. It was a difficult but valuable perspective shift.
IT HAD TO BE YOU begins with a bombshell—Liv's husband unexpectedly passes away AND he had a secret girlfriend… on top of these revelations, the successful wedding planning business she had with her husband has been left to both her and Savannah, his younger mistress. Where did you get the idea for this hilarious setup?  
To be honest, most set-ups emerge as hazy, dreamlike things—a combination of my life, what I'm paying attention to, what I'm reading/watching/daydreaming about—but okay here goes: I wanted a set-up that'd let me careen through a lot of weddings, which I had a feeling would be fun to see from the outside, from the view of the vendors (I was a big Party Down fan—remember that show, about cater-waiters in LA?). So, wedding planners. But you can never make life easy for characters, it's got to be a bit of a nightmare. I liked the idea of a cynical wedding planner (Liv), and dyads—character pairs—generally work well in opposites. Super-southern Savannah Shipley showed up in my imagination with a fruit basket and a  smile, and then, y'know, the thing starts to writes itself.
While the events of Liv's life start things off, because of the nature of her job with Savannah, they interact with a bunch of quirky couples. How did you keep all of their storylines organized while writing this book? Do you have a favorite side character from IT HAD TO BE YOU?  
I outlined all the five couples' love lives separately, them printed everything out, cut up the beats and slotted them all in together to Frankenstein an outline. [Picture below!] Once I got into it, some parts were condensed or thrown out or completely reimagines—often what works in outline doesn't work on the page—and towards the end I was just winging it, praying I could land the plane somewhere close to the runway. Keeping ten characters in the air at once is tricky, but honestly I liked the challenge.
 I truly loved being in every single one of these character's heads: I'm a Pisces, prone to fantasy, so all I every really want to do is lose myself in a dreamy otherworld… It was fun being in Zach's head. Oh, my darling Zach, I love him so much. He was a true joy to hang out with with. Not only is he outrageously charming and funny and a total horndog but as I spent time with him, I realized how deep Zach's river ran: he's a sensitive soul, and more complex than people give him credit for. Also I found him extremely hot.
I also really enjoyed channeling/getting to know Gorman. I did a pretty big developmental edit from the first to second draft, and the only characters who made it through were Liv (who was Jude in the first draft), her son Ben, Savannah, and Henry and Gorman. I relate to Gor's ambivalence about marriage as an institution, his artistic ambition, and his dry-as-a-bone sense of humor. Gorman's a dark horse; maybe I am, too.
Wedding planning seems like such a high-stress but still fun job! What sort of research did you do into this profession for your main characters? 
My research adventure for IT HAD TO BE YOU began when I shared an Uber Pool with a wedding photographer, Alea Lovely. We struck up a convo and a few days later, let me take her out for lunch. At an outside table at Enids in Greenpoint, Alea took me on a deep dive into working as wedding vendor. She generously connected me to a handful of wedding planners who I started interviewing, some over the phone, and a few in-person here in New York. I struck up a friendship with Amy, the founder of Modern Rebel, a very Brooklyn-esque planning company, and was even able to moonlight as an assistant on a wedding they were working, to get a true behind-the-scenes look.
The other profession I really wanted to get right was the musicians. I reached out to my friend  Jill Lamoureux lead singer of the band Scavenger Hunt. I am in no way musically talented (despite the fact my dad is a musician); Jill helped with the band specifics and the shifting space two working musicians who are also attracted to each other would operate in. Darlene also required research to help me articulate her race consciousness. For that, I worked with women of color beta readers to write her take on race and racism in a way that felt (I hope) honest and accurate.
This book reminded me of rom-com ensemble movies like LOVE ACTUALLY, VALENTINE'S DAY, etc. Do you have any favorite rom-com movies or novels to recommend to our readers?  
I think I am hand selling as many copies of RED, WHITE & ROYAL BLUE by Casey McQuiston as the average bookseller. Alex Claremont-Diaz is the American son of the first female president. Prince Henry is in line to become the king of England. To assist with diplomatic relations, their fake friendship quickly becomes a very real romance. Can true love save the world?
This confident, sexy, big-hearted 2019 rom-com is a constant source of inspiration for me: I just love everything about it. I took this book, THREE WOMEN by Lisa Taddeo, ABOUT A BOY by Nick Horny, and two craft books to a DIY writers residency in Hudson when I was polishing the second draft of IT HAD TO BE YOU. In the end, I only read the sex scenes between Alex and Henry, then punched up all of Zach and Darlene's sex scenes, in bed, in between lazily masturbating over the course of a long weekend. It was so fun: one of the definite perks of being a romance writer. 🙂
Casey's voice is authentic, funny, political and they have a new book coming out this summer, ONE LAST STOP, which will be so good I don't think I can read it until I finish drafting the f/f rom-com I'm working on otherwise I will get obsessed and want to change everything (which I am actually doing right now because of Rumaan Alam's breathtaking LEAVE THE WORLD BEHIND. Thanks a lot, Rumaan!). It's Casey McQuiston's world and we're just living in it and honestly, just happy to here.
Do you want to have sex with Harry Styles? Then THE IDEA OF YOU is for you. This elegant fuckfest takes place between Solène Marchand, the thirty-nine-year-old owner of an art gallery in Los Angeles, and Hayes Campbell, the lead singer of a world-famous boy band August Moon. Handsome Hayes is a rougishly sexy, disarmingly sincere posh boy. He's also twenty. Robinne Lee's debut romance sounds like a light and sexy premise—affair with a boy band member's, er, member—but the novel takes place over years, playing out the concept in a hot but grounded way until the surprising-yet-inevitable conclusion. [I have FEELINGS about the ending]. THE IDEA OF YOU, which was written in 2017 but broke out in 2020, mid-pandem, is a credible round-the-world romp, exploring celebrity, desire, age, and a lot of very hot sex. Solène's young daughter, Isabelle, an August Moon super-fan, further complicates Solènes battle between her desire to be a good mother and her desire for Hayes.  I loved every second of this brutal, beautiful story. Robinne Lee is a stone cold fox and I can't wait to read what she writes next.
I watched the new television series Feel Good in March 2020, which wasn't a *great* month for me: this is the excuse I give for falling hard and fast for Mae Martin. In the show, Mae, an IRL non-binary Canadian comedian living in London, plays Mae, a stand-up/diehard romantic, who starts dating the formerly straight George (Charlotte Ritchie). Mae is also a recovering addict; the story is a loose autofic based on Mae's real-life history with drugs. It's a clever and charming study of love as addiction, darkly funny and floated by beautiful chemistry between Mae and Charlotte. Oh, and there is a slow dance to CROWDED HOUSE (Australian). Which is only THE MOST ROMANTIC THING EVER. I hadn't heard of Mae before 2020 but now I'm a fan for life. As a character in Feel Good, I relate to Mae as a wild romantic, ambitious performer, sensitive queer. As a creator, I see maybe the coolest person ever, maybe just a giant dork. There is a treasure trove of Mae's wit and words all over the internet: strong recommend.
"I came here tonight because when you realize you want to spend the rest of your life with somebody, you want the rest of your life to start as soon as possible." SWOON. You must rewatch When Harry Met Sally and Sleepless in Seattle. The chemistry is so real and fresh, the dialogue is so snappy and clever. Nora Ephron at her very best (interestingly her first film after Sleepless, a comedy called Mixed Nuts starring Steve Martin, should've slayed. It tanked. The creative path is a bumpy one, loves). I'm sure these classic rom-coms are part of the reason why I moved from Sydney to New York City. Why is New York so synonymous with romance? Perhaps because finding happiness in this city requires imagination, generosity, and a degree of cool practicality, not unlike maintaining love itself.
The premise of When Harry Met Sally is answering the question "Can women and men be friends?", the answer to which is no. The gender definitions are a little too rigid for 2021 but what's not rigid is Meg Ryan's hair. Tom Hank's and Billy Crystal's somewhat surprising turn as romantic male lead. All characters were fully realized humans reflecting what it means to fall in love through someone who had opinions about it: Nora, my hero. These films aren't just funny and charming and romantic, they're smart: that's what still sets them apart and makes them the classics they are.
Now more than ever, we all need ways to practice self-care! What have you done lately that brings you comfort and joy during this wild time? 
Every night at about 6pm, I make a cheese plate and a cocktail, smoke some good Californian weed, and watch Great British Bakeoff. I only got into it this year and I'm a full-blown fan, I think I've done ten seasons in three months. I feel truly connected to every season's group of bakers. Bakeoff is about so much more than good bakes without soggy bottoms: it's about ordinary people being extraordinary and just doing their damn best. I'm a bit addicted to that emotional, feel-good feeling at the heart of it. It's why I write rom-coms: that feeling works so powerfully on me, and I love making other humans feel that way, too.
What can readers expect from you next?  
I had so much fun working in rom-com, of course, I had to do it again. My next book is another ensemble comedy/drama that takes place in a wild and beautiful place: I promise you will have never read a book set there before. It's centered around two families, one Australian, one American, with a sweet-and-sexy queer rom-com at its giant beating heart. As someone who came out at 19, it's bizarre to me that I haven't written a central girl-on-girl love story yet. My next book will remedy that: fans of f/f will fall hard for Liss and Amelia. I'm having a ridiculously good time hanging out with this funny and charming cast, telling a beautiful, feel-good story surrounded by and learning from the natural world.
Rapid Fire Random Questions
Favorite animal:  I'm quite partial to a sloth. Once, in Costa Rica, I was lucky enough to see saw one crossing the road. The traffic was backed up for miles as everyone respectfully watched this strange, adorable creature slouch its way slooooowwwwlly from one side of the road to the other.
Coffee or tea:  Coffee, with half-and-half and a scoop of collagen is a desperate attempt to preserve my youth.
Favorite book to re-read:  I recently reread Karen Russell's short story collections: VAMPIRES IN THE LEMON GROVE, ST LUCY'S HOME FOR GIRLS RAISED BY WOLVES and ORANGE WORLD. They are all freaky gorgeous masterpieces. You will never be the same after reading "Spinning for the Empire" and "The Barn at the End of our Term" (please DM me all fangirl thoughts).
Beach or mountains:  Beach: You can take the girl out of Sydney…
When you were younger, what did you want to be when you grew up?: The first job I remember wanting was a police officer, which was probably more about a peppy uniform/need for control than a desire to violently uphold the will of the state. The next was film-maker, still a secret wish.
Dream vacation:  Japan. I love noodles!
Aside from reading and writing, what are your hobbies?: I used to do a lot of improv here in NYC before I got sucked into serious novel-writing. I'm doing another ceramics class at my local studio, Choplet, this summer. Very few things make me happier than hand-building a tiny bowl in their sunny backyard.
Five people you'd invite to your book club (dead, alive, fictional, etc.!):  Truman Capote, Zadie Smith, Nora Ephron, Janelle Monae, Phoebe Waller-Bridge?
Favorite movie: Ghostbusters
You have a totally free afternoon – no deadlines, no obligations, no Twitter notifications!  What do you do?: Ideally diving rudie-nudie into a crystal-clear body of water somewhere breathtaking. Realistically getting stoned and rewatching Stranger Things.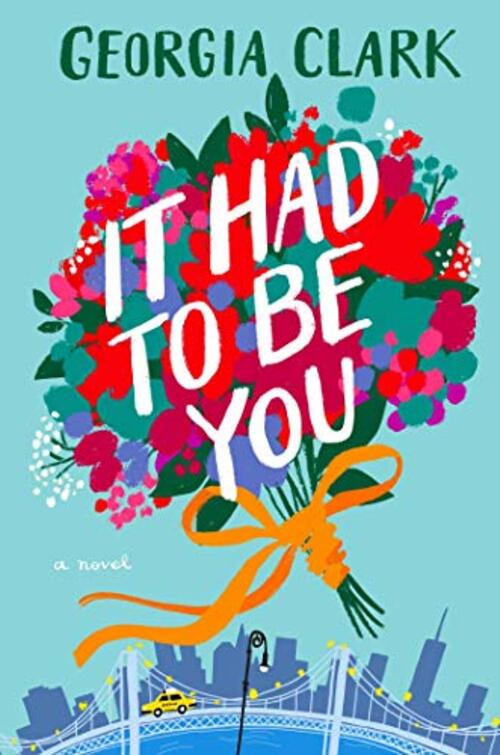 The author of the "emotional, hilarious, and thought-provoking" (People) novel The Bucket List returns with a witty and heartfelt romantic comedy featuring a wedding planner, her unexpected business partner, and their coworkers in a series of linked love stories—perfect for fans of Christina Lauren and Jasmine Guillory.
For the past twenty years, Liv and Eliot Goldenhorn have run In Love In New York, Brooklyn's top wedding planning business. That is, until Eliot dies while visiting his younger, blonder girlfriend, Savannah Shipley, an events intern from Kentucky. In a twist no one sees coming, Eliot leaves his half of the business to Savannah, who had no idea Eliot was still married.
To Liv's horror, Savannah won't sell: she wants to help Liv build the now-failing business into the thriving company it used to be. Liv finds herself widowed and shackled to the inexperienced if optimistic Savannah, her polar opposite in every way. But what starts as a personal and professional nightmare transforms into something even savvy, cynical Liv Goldenhorn couldn't begin to imagine.
Sexy, tender, and utterly charming, It Had to Be You cleverly tells multiple modern love stories, featuring Liv, Savannah, and the various florists, caterers, musicians, and other vendors of the business, in a joyous Love Actually-style braided narrative. Second chances, secret romances, and steamy soul mates are front and center in this smart, emotional, laugh-out-loud rom com that'll renew your faith in love and have you swooning on every page.
Romance Comedy [Atria/Emily Bestler Books, On Sale: May 4, 2021, e-Book, ISBN: 9781982133214 / eISBN: 9781982133214]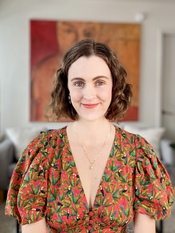 Georgia Clark is an author, screenwriter, and performer living in New York City. She's the author of It Had To Be You, The Bucket List, The Regulars, and others. She's the host /founder of the popular storytelling night, Generation Women. A native Australian, she lives in Brooklyn with her hot wife and a fridge full of cheese.
***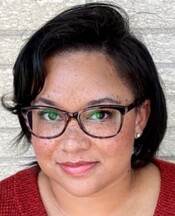 Danielle Jackson Dresser is a contemporary romance author (her debut novel with Berkley will be out in 2022!), avid reader, lackluster-yet-mighty crafter, and accomplished TV binge-watcher.
Once upon a time, she was a publisher publicist and continues to cultivate her love of books and reading by chatting with the best authors in the business as the Editorial Manager of Fresh Fiction and co-host of the Fresh Fiction podcast. Danielle is one of the Boozy Book Broads, a monthly author chat show streamed live on YouTube. She also moderates panels, interviews authors, and hosts a book club at Love's Sweet Arrow, the romance-focused independent bookstore.
Danielle lives in Chicagoland with her very own romance hero husband, darling daughter, and two tempestuous cats. Follow her on Twitter and Instagram, @dj_dresser.