So here's a truth for you . . . I absolutely love writing messy characters. You know, the ones who show up on the scene with so many flaws it seems right hopeless. With no happily-ever-after in sight, you just gotta dive in and see if the mess will sort itself out by the last chapter, often doubting the possibility along the way. As a writer, messy characters challenge me to push boundaries and that is just so dang appealing to me! There is always something new to learn, so only sharing five things I learned from writing messy characters was also a challenge for me, but let's see where this goes . . .
1. Messy characters keep me guessing.
There were days when I would step away from the computer while writing UNDER THE MAGNOLIAS and have absolutely no idea where the characters would lead me next. I couldn't wait to get back to work to see what they would reveal. Trust me, this cast of folks from Magnolia never did what I predicted. They didn't care to follow the typical plotlines. And. I. Loved. It! This book gave me a pass to challenge my writing craft, which was such a freeing experience for this creative. And my hope is that it challenges you as a reader and keeps you guessing!
2. Messy may be an obstacle but never a handicap.
Readers will meet my main character Austin's brother Phoenix, aka Peg, in UNDER THE MAGNOLIAS. He has a physical handicap. He also has several obstacles of messy throughout the story. This hotheaded guy doesn't allow any of it to disable him. Sure, he gets rather mouthy about it, but he plows ahead, no matter what. There's a lot to learn from Phoenix Foster if readers slow down to listen and pay attention to him. He shows us that it's possible to overcome just about anything as long as you put your mind to it.
3. Messy makes a great friend.
I would love to be friends with the First Riffraff of Magnolia. I feel like this hodgepodge group of misfits is my tribe. Even if they are fictional. The townsfolk in the story can't move past the messy to truly appreciate the person behind it. Their loss, if you ask me.
Personally, I don't fit in social groups all that well. I'm awkward when I'm forced to move out from behind my computer screen. I have no doubt that this messy group would accept me as is, tongue-tied weirdo that I am, with open arms.
4. Messy is relatable.
I can relate to a struggling character much easier than, say, that of a sexy billionaire hero. They don't really grow those moneybags types out here in the country, or if they do, this girl ain't found them. Sure, those perfect specimens can be a fun read, but I can't relate at all. I don't know about you, but flaws can be intriguing while perfection can fall flat.
5. Messy can be so rewarding.
Life ain't always clear skies and sunshine. Storms show up without notice and can turn our lives upside down. We have to deal with the aftermath to get to those rainbows that are products of the storms. A book that can pull that off wins me over every single time. When I reached the conclusion of UNDER THE MAGNOLIAS, I had this overwhelming sense of accomplishment. It wasn't from meeting my word count goal or finishing before a deadline. No, it was witnessing the evolution of my flawed characters. They overcame the messes and oh, how rewarding that was for me!
—
T.I. Lowe is going to be participating in an online, interactive book discussion with international bestselling author, Francine Rivers!
They will discuss their Redeeming Love connection, Southern fiction, how they write fiction that's grounded in truth, as well as what's coming down the pipeline from each of them.
This online event is scheduled for Thursday,May 13th! For more details and to register for this (free!) event, please visit:https://bit.ly/3sa3Nvz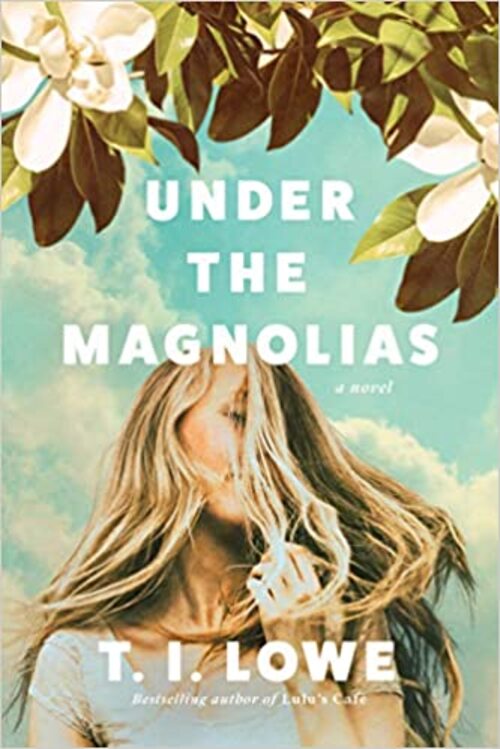 This night not only marked the end to the drought, but also the end to the long-held secret we'd kept hidden under the magnolias.
Magnolia, South Carolina, 1980
Austin Foster is barely a teenager when her mama dies giving birth to twins, leaving her to pick up the pieces while holding her six siblings together and doing her best to stop her daddy from retreating into his personal darkness.
Scratching out a living on the family's tobacco farm is as tough as it gets. When a few random acts of kindness help to ease the Fosters' hardships, Austin finds herself relying upon some of Magnolia's most colorful citizens for friendship and more. But it's next to impossible to hide the truth about the goings-on at Nolia Farms, and Austin's desperate attempts to save face all but break her.
Just when it seems she might have something more waiting for her—with the son of a wealthy local family who she's crushed on for years—her father makes a choice that will crack wide-open the family's secrets and lead to a public reckoning. There are consequences for loving a boy like Vance Cumberland, but there is also freedom in the truth.
T. I. Lowe's gritty yet tender and uplifting tale reminds us that a great story can break your heart . . . then heal it in the best possible way.
Women's Fiction Southern | Inspirational [Tyndale House Publishers, Inc., On Sale: May 4, 2021, Paperback / e-Book, ISBN: 9781496453617 / eISBN: 9781496453617]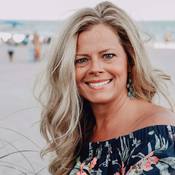 T. I. Lowe is a native of coastal South Carolina. She attended Coastal Carolina University and the University of Tennessee at Chattanooga, where she majored in psychology but excelled in creative writing. Go figure. Writing was always a dream, and she finally took a leap of faith in 2014 and independently published her first novel, Lulu's Café, which quickly became a bestseller. Now the author of ten published novels with hundreds of thousands of copies sold, she knows she's just getting started and has many more stories to tell. A wife and mother who's active in her church community, she resides near Myrtle Beach, South Carolina, with her family.