My husband and I have this long-standing disagreement. He likes names like John and Jane—literally the more boring the better. I, however, like something with some interest. While I have to work with him on naming our baby, I don't have to give a hoot what he thinks about my character names!
I am a collector of names. I have files in my phone for girl names, boy names, and surnames. Whenever I come across something interesting, I add it to the list and then pull my character names from there. Side characters usually have something I like but not one of my top favorites, except when I have a theme going.
In NEVER MISS, which is a Christian romantic suspense book releasing from Revell on May 4, 2021, my female main character's family all has names related to combat and fortification, which is fitting for a family of snipers. Their last name is Tolle simply because I've always liked that name.
Bastion – her father
Redan – her uncle, Bastion's brother
Caponier – her cousin
Ravelin – her cousin
The male character's parents' names are more personal.
Lee Vaile is his father. Lee is my father's middle name, and Vaile is the middle name of my uncle— my mom's only brother to make it past infancy. While he lived long enough to have a lovely family, he did not live as long as we wished he would.
Aurel Lyn Vaile is his mother. Aurel is the name of a dear aunt of mine, one of my mom's five sisters, whom we also lost way too early.
My two main characters:
Lyndon Robert Vaile is a brilliant scientist, with three doctorates and an eidetic (photographic) memory. Lyndon is a name I simply liked from my list that seemed to match the character. I also added to the story that his father wanted to name him after Lyndon's mother in some way, and so he liked that Lyndon includes Lyn, her middle name.
Kadance Jeane Tolle is the only female in her family. She was raised by her father with some help from her uncle. Her mother is gone—I never actually state how or why, but I have a reason for that. Her name is derived from military cadence, which is a call-and-response song of sorts used by the military during marching. So, her name also fits with her family's naming theme. And I've just always thought it was a pretty name. Jeane, the only part of her name she uses with all of her aliases, was my aforementioned aunt's middle name.
The mastermind has an interesting name… although I'm not actually going to tell you what it is. But I will tell you in Sanskrit it means knowledge or wisdom, and in Old English it means death. This combination of meanings works out perfectly for this particular character. I won't expand on why… You'll just have to find out for yourself!
And finally… Mac. Mac is my female main character's cat. He kind of behaves like a dog, but he is a cat—a Main Coon specifically. He is named after my cat. Both fictional and real-life Mac are named for Mac trucks, mac and cheese, and Mac computers—big, orange, and way too smart.
You may be thinking I put way too much thought into my character names, but that's part of the fun! I like having hidden meanings tucked away in the story, waiting for someone to discover them.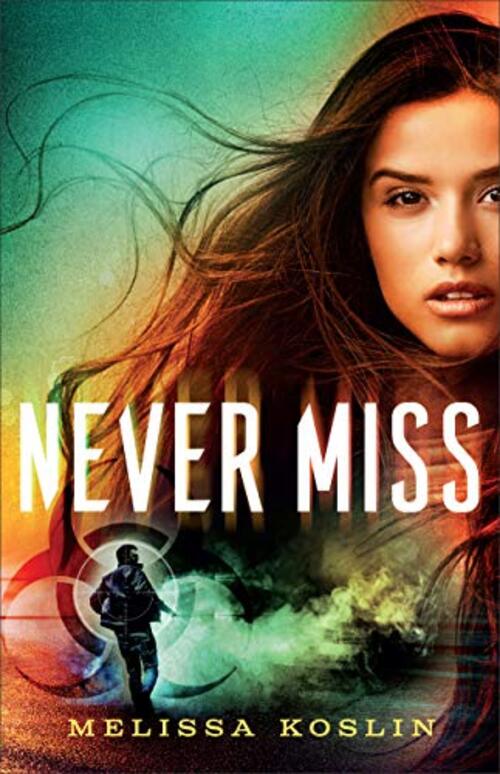 Former CIA sniper Kadance Tolle possesses a special set of skills and a rare pedigree. She comes from a family of assassins, and by saving Lyndon Vaile's life she risks being found by them. Despite the danger, Kadance feels compelled to help Lyndon discover who is after him–and his research that seems to prove that the Ebola virus was manmade and is about to be weaponized.
With shadowy figures pursuing them and a Mastermind watching their every move, Kadance and Lyndon must scramble to stop an impending bioattack at the State of the Union address. But their warnings fall on deaf ears, and it becomes increasingly clear that there's no one they can trust–except perhaps each other.
Strap in for a breakneck story that will have you up all night, hurtling toward the last page as the clock ticks and time runs out.
Christian | Romance Suspense [Revell, On Sale: May 4, 2021, Paperback / e-Book, ISBN: 9780800738396 / eISBN: 9781493430437]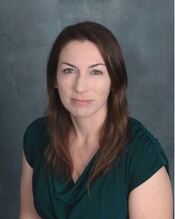 Melissa Koslin is a fourth-degree black belt in and certified instructor of Songahm Taekwondo. In her day job as a commercial property manager, she secretly notes personal quirks and funny situations, ready to tweak them into colorful additions for her books. She and Corey, her husband of twenty years, live in Florida, where they do their best not to melt in the sun.