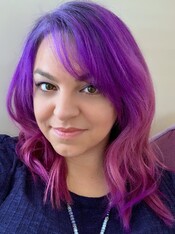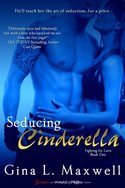 Oddly enough, I didn't start out by writing a book for the Brazen line. SEDUCING CINDERELLA was intended for the Indulgence line, and before this I'd never written category romance. Heck, I was so green I didn't even know what a category romance was and I'd never heard the word "trope" before. I'd only ever written paranormal romance before, so this was a huge learning experience. With category romance there's certain rules you need to follow and true category fans expect certain things, all of which I'd had no clue about.
When I gave my manuscript to my beta readers, they both warned me that my love scenes were too explicit for the typical category, specifically for the Indulgence line, and that I'd most certainly hear from my editor that I'd have to dial them back. I was pretty bummed because I'm the kind of writer who likes to give her characters their head to do what comes naturally to them, and the idea of censoring them doesn't sit well with me. However, I was fully prepared to do whatever Liz needed to make it right for the line it was publishing under.
So I was absolutely ecstatic when Liz called and said she didn't want me to change a thing about the level of smexiness, but wanted to bump it over to Brazen, which is advertised as the naughty little sister of Indulgence! (How awesome is that tagline?!) And that's the story of how Seducing Cinderella ended up as a Brazen launch title.
Both the line and the book have gotten amazing responses from readers, so I couldn't be happier.
The story combines the Ugly Duckling and Older Brother's Best Friend tropes. Physical therapist Lucie Miller is devastated when she finds out her love for a co-worker isn't mutual. While trying to pull herself together in her office, Reid Andrews, her brother's best friend she hasn't seen in years and an injured MMA fighter sent to her for therapy, walks in. Because of their history, he feels an immediate need to protect and comfort her.
But it isn't until she tells him she doesn't have the dedicated time he needs to get him ready for his fight two months later that he makes an insane proposition: if she lets him move in with her temporarily and provides him with around-the-clock therapy, he'll give her lessons on how to seduce the doctor she's always wanted. Desperate to have her own Happily Ever After, she agrees. Reid does everything he can to help Lucie's dream a reality, but things change quickly when the attraction he feels for her turns into a desire to make her his own. Soon Reid finds himself in the fight of his life…winning Lucie's heart before she gives it to someone else.
Thank you so much for having me today! I had a great time sharing the exciting news about Brazen and SEDUCING CINDERELLA!
To celebrate my debut release, I'll give away a copy of SC to a random commenter who answers the following question.
Category romances are heavily based on tropes (i.e. friends to lovers, enemies to lovers, ugly duckling, wrong bed, etc.). Which is your favorite trope to read about?
To comment on Gina L. Maxwell's blog please click here.