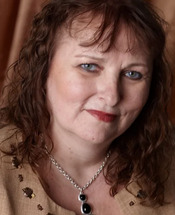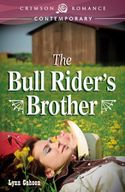 Remember walking through the fun house at the state fair?  The path twisted and turned, the floor shook and changed under your feet, and once you could see the end, the trail turned you around, back for more fun.
Welcome to the world of a newly published author.
This March I signed my first contract with a new publisher.  Not just new to me, new to the world of romance.  My book, THE BULL RIDER'S BROTHER released June 4th as part of their launch into this venture.  Yep, three months to get my feet under me and figure out all the must do's an author in 2012 has on their daily to do list.  Three weeks after signing the first contract, I sold a second book to a more established e-publisher. (Note – for you who are still looking for your first contract, spacing them a little better than I did is highly recommended.  Between edits, and promotion, and filling out publisher forms, I was swamped.)
Now, six months later, I'm still learning.  I've signed a second contract for THE BULL RIDER'S MANAGER, a book I wrote during this time and submitted a second book to my second publisher. And the world of publishing has gone crazy.  E-books, losing Borders, new publishers popping up, old ones disappearing, and the self-publication path exploded.  The fun house path just took a new twist.
So what have I learned?  Am I making the right decisions? Have I choose the right publishers?  Should I buy advertising, blog more, tweet more, self-publish? What about branding? One series I write is about cowboys and small towns.  The other, witchcraft and secret covens.  Not an easy co-relationship to brand. I don't know the answers.  All I know is I am striving to make each book I write better than the last.  And I get to tell my stories. Isn't that what we all want?
And to stay upright in the fun house.
To comment on Lynn Cahoon's blog please click here.