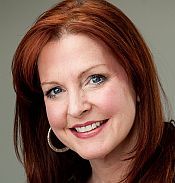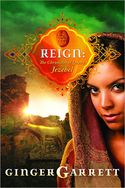 On Thanksgiving Day, I'll find out.
The Basques are descending on my home for the holidays. My husband's family is from the Basque country in Spain, and ten of them are coming for Thanksgiving. They love to eat Squid's Ink Soup (it's black) and clams with rice. My own family, which hails from Texas and Oklahoma, prefers the traditional turkey and cornbread dressing. We like beer; they like red wine. But on Thanksgiving, we're all family. We will celebrate being together, even if we don't share the same tastes.
Fiction readers are like that, too, aren't we? Some of us love dark mysteries, some prefer gentle romances, and some want to explore space or history. (Personally, I like to explore the lives of notorious women in history, like Jezebel.)
Yet we're all family. We can hang out on the same blog and celebrate what bonds us together: a story, well told. Readers and writers long for the beauty that a great story delivers. We all appreciate words and their power.
That's why this Thanksgiving, I am thankful for you. We may share the same tastes, or we might not. Either way, words have made us a family. And whenever a family gathers together, there is strength, comfort, and renewed hope for the days ahead.
When you gather around the table this Thanksgiving, remember that your family extends far beyond what you see every day. Books and blogs have brought the world to your door, and people have been impacted whenever you opened that door wide. Whether you bought a book, or penned one, you affirmed your place in the worldwide family. We need you, and we need each other.
I wish I could open my front wide and let all of you come over for Thanksgiving. (Especially since I won't want to put any leftover Squid's Ink Soup in my fridge! Does anyone want it?) But in lieu of that, I will leave you with the Irish blessing that hangs in my kitchen:
May your days be many and your troubles be few. May all God's blessings descend upon you. May peace be within you and may your heart be strong. May you find what you're seeking wherever you roam.
Wherever you roam in pages, or genre, or tastes: may you be blessed this holiday season!
Beyond the Drama, Her Heart Was Real
From the moment her marriage to prince Ahab thrusts her into the intrigues of palace life, Jezebel's exotic beauty opens doors and her will breaks down walls. Torn from her homeland and wed to power in a strange country, Jezebel vows to create a legacy and power all her own. Some might call her a manipulative schemer, bent on having her way. But they don't know the whole story, and she was much, much worse.
As she moves through the halls of power, her heart struggles between devotion to the gods she worships, the prince who loves her, and her thirst for revenge. She sparks a battle between her strangely powerless gods and the God of palace administrator Obadiah—a God who confronts her with surprising might. She will fight, though victory may cost her everything.
To comment on Ginger Garrett's blog please click here.