And you thought the bookmobile life would be perfect: peaceful, serene rolling around the countryside, meeting new people, giving out books. But murder? Who knew?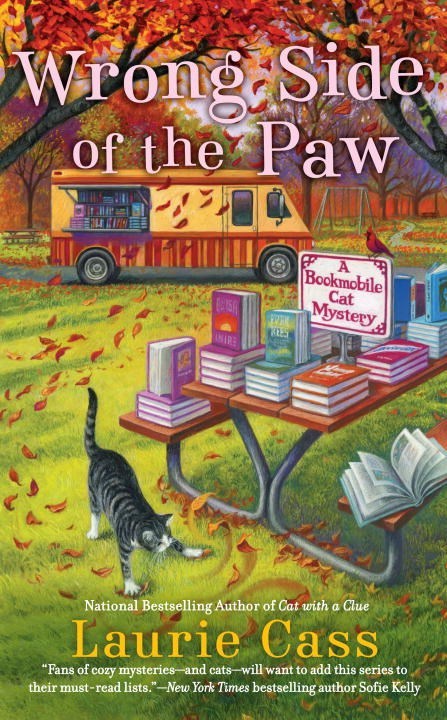 As Laurie Cass continues the national bestselling Bookmobile Cat mystery series, librarian Minnie Hamilton is happy to take her bookmobile for a spin with her rescue cat, Eddie—but her tenacious tabby always seems to find trouble…
As the bookmobile rolls along the hills of Chilson, Michigan, Minnie and Eddie spread good cheer and good reads. But when her faithful feline finds his way into the middle of a murder, Minnie is there, like any good librarian, to check it out.
Eddie turns a routine bookmobile stop into anything but when he makes a quick escape and hops into a pickup truck…with a dead body in the flatbed. The friendly local lawyer who was driving the pickup falls under suspicion. But Minnie and Eddie think there's more to this case than meets the eye, and the dynamic duo sets out to leave no page unturned.
Mystery Cozy | Mystery Pet Lovers [Berkley Prime Crime, On Sale: July 25, 2017, Mass Market Paperback / e-Book, ISBN: 9780451476562 / eISBN: 9780698405516]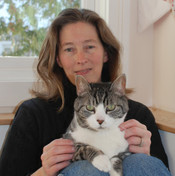 Laurie Cass grew up in Michigan and graduated from college in the 80's with a (mostly unused) degree in geology. She turned to writing in the late nineties. After a number of years in management, she felt the need to move on and took a job with fewer responsibilities. A month later, she was dead bored and began to consider writing as a way to wake up her brain. She started reading a lot of books on writing and happened across a particular sentence: "What's it going to be, reasons or results?"
The phrase practically stuck her in the eye. She printed it out, framed it, and put it next to her computer. "Reasons or results?" At the end of her life, was she going to have a pile of reasons for not having done anything? Or was she going to sit down and write a book? Once she started looking at it that way, the decision was easy. A short 13 years later, her first book was published.
Currently, Laurie and her husband share their house with two cats, the inestimable Eddie and the adorably cute Sinii. When Laurie isn't writing, she's working at her day job, reading, attempting to keep the flowerbeds free of weeds, or doing some variety of skiing. She also write the PTA Mysteries under the name Laura Alden.