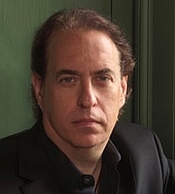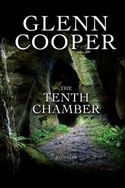 I wanted to be a published writer for as long as I can remember but I didn't actually get it done until I was older than I'd care to say. In the run-up to crossing the proverbial threshold I was reasonably prepared for rejection and got a good workout on that score, to wit, sixty-six literary agents told me to pound sand before one said, yeah, I'll give you a shot. But I was frankly unprepared or even aware of a number of other things which turn out to be fairly important to the life and times of a working writer, or at least this working writer.
Here are the top-five things I didn't know in advance. And by the way, even if I had known them it wouldn't have changed my mind one bit about aspiring to the writer's life.
1. A good third of everything I do is geared to the business of being a writer as opposed to writing. I had no idea! Maybe I'm less efficient than other writers or maybe it's a function of the fact that I chose not to single worldwide deals for my books or even single English-language deals. I have separate contracts for each of ten written and planed books in thirty translations, none of them synchronized or coordinated, which means that in any given year, I have different books coming out all the time in different territories. So I always seem to need to be supporting book launches. That translates into a fair bit of social media time, posting on FB and Twitter, answering fan postings or direct messages or e-mails to my website, doing written interviews and blog posts and, of course, real-life launch tours in larger markets. Then there's the matter of responding to notes and comments on "finished" books from my agents and editors in different countries. Add to that contracts management and commercial correspondence and you get the idea. It's a relief to get back to writing.
2. I had no idea I'd get so drawn into statistics. Okay, call me shallow and vacuous but I happen to care about how many books I sell. You write in a vacuum for months/years and then your book gets thrust into the world. Of course writers write for themselves, but they also write for the public and I'm interested to know how many eyeballs get engaged. So I check my stats often. I could have substituted several adverbs for often. Religiously. Compulsively. Aggressively. Before I was published I was vaguely aware of Amazon rankings. Who knew that they were updated every HOUR? And do you have any idea how many physical and e-book rankings there are in almost every major European country, not to mention how many frequently updated bestseller are floating around the world? It's exhausting.
3. I had little appreciation for how much reviews would affect me. I thought I was thick-skinned but when it comes to something as personal as writing I found out I wasn't. Now, I've been fortunate that my books are generally reviewed well and in most forums which use a 5-star system I tend to cluster around 4 stars on average. But here's the maddening thing I've found about my personality (I can't speak for other writers): Good reviews are like a nice piece of chocolate—they give pleasure for a short while and then they're gone. Bad reviews are like a case of food poisoning. They linger and leave a bad taste for a long time. Unless they're ridiculously off the mark I really take bad reviews seriously and internalize them. I know, I should make the time to see a shrink.
4. I didn't know that plots and characters never leave you alone. My books are complicated and densely plotted so I do a lot of advance work outlining before I begin writing, but I don't try to solve every twist and turn beforehand. And I usually let the characters evolve as the writing progresses. That means I'm constantly doing problem-solving and the characters are always pestering me even when I've snapped the laptop shut for the day. I'll be having dinner, or chatting with my family, or watching TV, or trying to sleep and the work-in-progress keeps bubbling up. Effectively, there's no off time, or at least, I haven't found the off switch.
5. Finally, no one ever told me that I would absolutely hate finishing a book and staring into an abyss. By that I mean I'm not comfortable unless I have a rudimentary story idea for my next project before the current one is finished. So far I've never had writer's block or idea block, but it's something I'd very much like to avoid. So I always try to come up with the concept for my next project when I'm no more than midway through my work-in-progress.
On reflection, it strikes me that I've come across here as rather neurotic, but hey, if the shoe fits… But let me be clear: notwithstanding the ebbs and flows, ups and downs, a writer's life is a very good life and I wouldn't trade it for all the 5-star reviews in China.
Find out more about Glenn and his books on his website, Wikipedia, Facebook, Twitter, Goodreads, and Instagram.
Comment for a chance to win your own copy of THE TENTH CHAMBER.
To comment on Glenn Cooper's blog please click here.