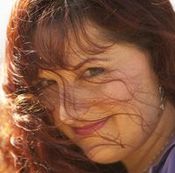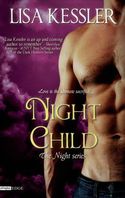 Since Netflix started offering complete seasons of television series available for streaming, I started hearing the team "binge watched". Even before Netflix, I was buying DVDs of my favorite shows and then devoting a weekend to watching episode after episode, no commercials, no waiting a week for the next installment. Bliss! (I can actually admit to watching all the seasons of ANGEL on DVD in one weekend more than once! LOL)
But TV seasons aren't the only binges out there. Before I was a writer, I spent every spare moment being an avid reader and series were always my favorite! However, waiting for the next book in a series I loved was NOT! 🙂
Now that my Night Series is complete, I've started hearing from "binge readers". They typically wait until a series is complete, then load up their eReader with all the books and dive in for a week of total fictional escape! Sounds fun, right?
Are you a Binge Reader? Have you ever tried it?
My Night Series is now complete! It centers around a secretive race of immortal blood drinkers called, Night Walkers. They're actually descended from the mysterious Mayan civilization and have been living among us for centuries, upholding the mortal world.
But when a centuries-old plan starts in motion, suddenly none of us are safe.
If you love tortured heroes, action, suspense, and paranormal twists, this might be the perfect series for you to try a little "Binge Reading". You can learn more on my website.
So are you a Binge Reader? Leave me a comment about any series you've binge read, or if you're just thinking about a binge read… Two commentors will win eBook copies of NIGHT WALKER to get you started on the Night Series! 🙂